Art and Culture
'Living legend': Vivek Oberoi confesses being a huge fan of Abida Parveen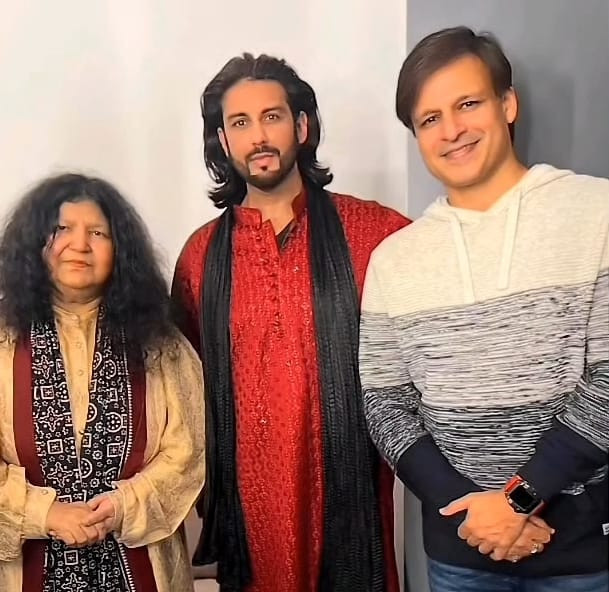 After Arijit Singh covered Ali Sethi and Shae Gill's Coke Studio track Pasoori and Ranbir Kapoor congratulated Pakistan for The Legend of Maula Jatt's success, Bollywood's Vivek Oberoi was seen praising Abida Parveen's magical voice.
The Prince actor attended a live concert of the Tu Jhoom singer at Dubai's Coca-Cola Arena on Friday. He also had the pleasure of meeting the veteran singer backstage where they took a picture together and she also sang a bit for him.
In a viral video making rounds on the internet, Oberoi was seen praising the "living legend." He said, "(It is) such a wonderful opportunity to see Abida jee live. I'm a huge fan of her talent; we all are." Flushed, he continued, "I'm just here to watch, as everyone calls her, the living legend – it's incredible to see the living legend live."
Parveen, also known as the Queen of Sufi Music, has a huge fan base all across the world. The Pardadari singer has delivered the message of the Sufis at sold-out venues across the world, including India. In 2012, she was also honoured with the lifetime achievement award at the Kaladharmi Begum Akhtar Academy of Ghazal in India.
Earlier in conversation with The Express Tribune, Parveen spoke about how she feels no difference between performing in a studio, a mehfil (gathering) and a dargah (shrine). It's just delivering God's message that is of utmost importance.
"Buzurgaan e Deen ka kalam Jahan bhi parha jae, woh jagah dargah he banjati hai (Whatever space the message of our elated figures reaches that place turns into a shrine). He is there in every heart; we don't need to switch places to talk to or about Him. There is no need for formalities. His mention is the tide that drives the dance of ecstasy."
Have something to add to the story? Share it in the comments below.