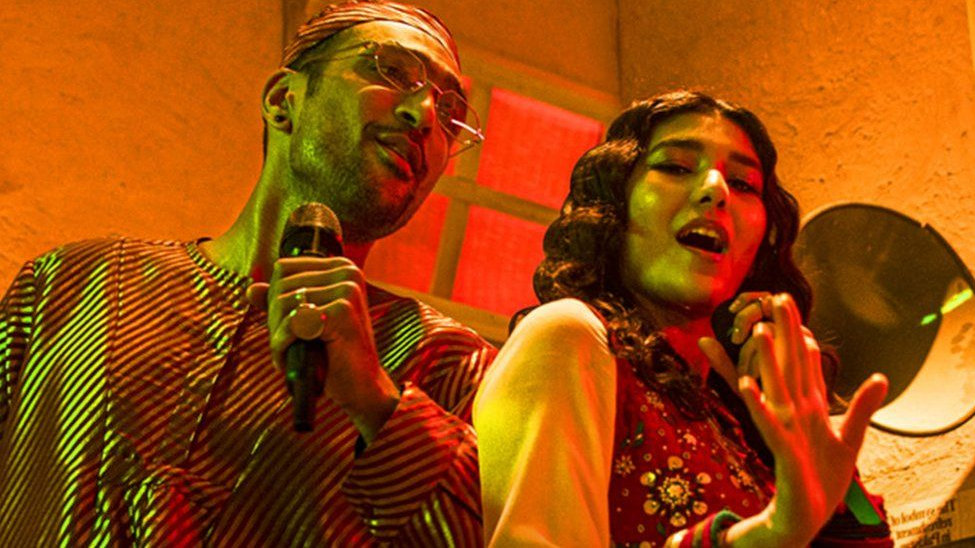 Google has finally unveiled Global Trends for Year in Search 2022. The said list has given a rundown of the biggest trends in search on the popular search engine over the ongoing year. Across categories, Google has ranked the top 10 searched items, including people, films, and news events among others.
It is in the category of the top songs several Indian, and Pakistani songs made it to the top. Ali Sethi and Shae Gill's viral Coke Studio hit Pasoori has beaten BTS' Butter to be the most Googled song in Hum to Search category worldwide this year. Sethi and Coke Studio's producer, Xulfi, former EP frontman, took to social media and expressed gratitude.
"Can't thank the universe enough. Just can't," Xulfi shared while posting a screenshot of a news article. "And can't thank all of you, the people, enough too. Ap subka dilse shukriya for giving us your love, your attention and your kindness that made our, your Coke Studio's Pasoori the most Googled song in the world in 2022."
Adding how the song beat BTS' track, the Waqt Crooner penned, "Surreal knowing that BTS is second in the list. It's a music act we researched before the season. And then Imagine Dragons, one of my favourite music acts, is on the list too. Just unbelievable. Congratulations Team."
The 14th installment of Coke Studio has been praised globally for its fresh take on the celebrated show. As Zulfiqar Jabbar Khan (Xulfi) held the reigns this year, there was one song that truly surpassed all expectations. Sethi and Gill's Pasoori transcended borders and managed to win the hearts of fans world over.
In October, the Pasoori hitmaker took to his Instagram to share the big news. "Proud to be included in the 2022 TIME100 Next list — that too with a write-up from guru Amitav Ghosh," he penned alongside screenshots of the write-up attached on his Instagram. "[In] this old-world portrait of me by Umar Nadeeem, I am wearing ZN ALI and looking pyaar-se [lovingly] at the pre-colonial past," added the singer.
According to the award-winning author, Sethi's "gift" is that he can use an ancient form of music, the classical raags, to "challenge and expand the notions of gender, sexuality, and belonging." He goes on to add, "Pasoori is a virtuoso demonstration of how artists can, in subtle ways, subvert the restrictionsthat are being imposed upon them by new forms of authoritarianism and intolerance."
Have something to add to the story? Share it in the comments below.