The coveted Lux Style Awards (LSAs) this year began with Abdul Wahab Bugti and Shehzad Roy performing a rendition of the National Anthem. In response, Adnan Siddiqui took to social media to voice his concerns regarding the performance and termed it as "disrespectful."
Taking to Instagram, the Meray Paas Tum Ho actor wrote a lengthy message for his followers, questioning the extent of "creative liberties" involved in the renditions of the National Anthem. He said, "Is it appropriate to take creative liberties with our National Anthem, which was composed to instil in our patriotism and remind us of our nation's glory?"
Siddiqui also asked his fans if the "constitution permits anyone to improvise the Tarana in the guise of creativity." He further highlighted that only the "original rendition" of the National Anthem is played at "matches, tournaments, and other state functions."
In the end, the Sammi actor took a dig at the Lux Style Awards 2022 by taunting the performers who "fiddled" with the "National Symbol" and faced no repercussions from people.
"At a famous award show, artists, however, fiddle with the National symbol and possibly get away with it too. Personally, I find 'remix' of the Tarana disrespectful," commented Siddiqui followed by a hashtag that read, "respect national symbols."
Shortly after Siddiqui's post went viral, his Mom co-star Sajal Aly chimed in on the ongoing discussion to put forth a different view.
The Yaqeen Ka Safar actor posted a series of Instagram Stories highlighting how the "rendition" of the National Anthem is "inclusive of historically marginalised groups" and a far more patriotic act as it displays the idea of unity and love.
"Pakistan's diversity makes it beautiful. A rendition of the National Anthem that is inclusive of historically marginalised groups is far more patriotic than imposing a rigid and unitary idea of how to show love for our country and its people," wrote Aly.
The Ye Dil Mera actor further applauded the LSA's version of the National Anthem and expressed how she found it "healing."
Defending the artists who performed at LSA, Aly stated, "Roy and Bugti broke no law. Their rendition reflected the values of our constitution and remained true to the original anthem."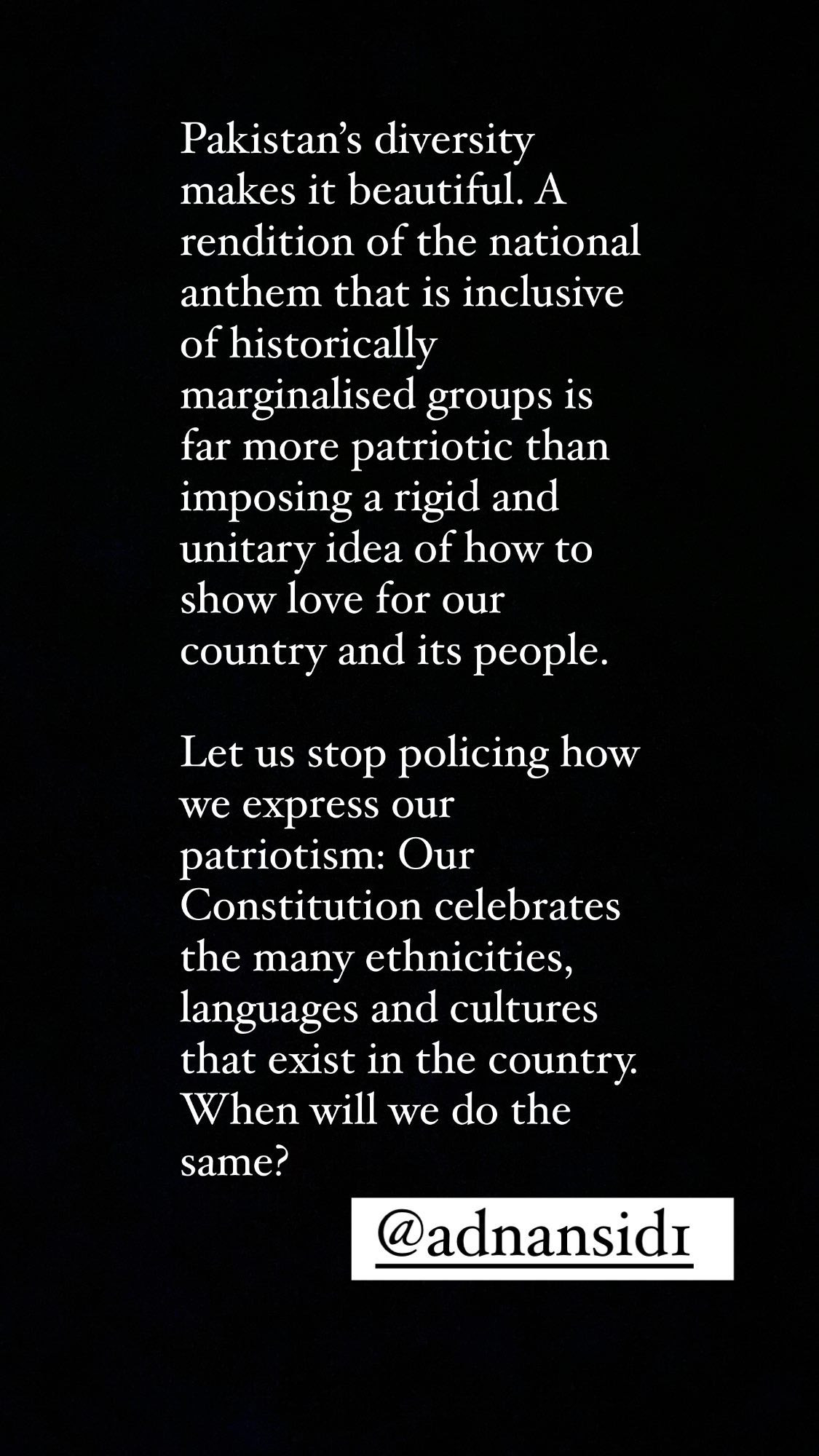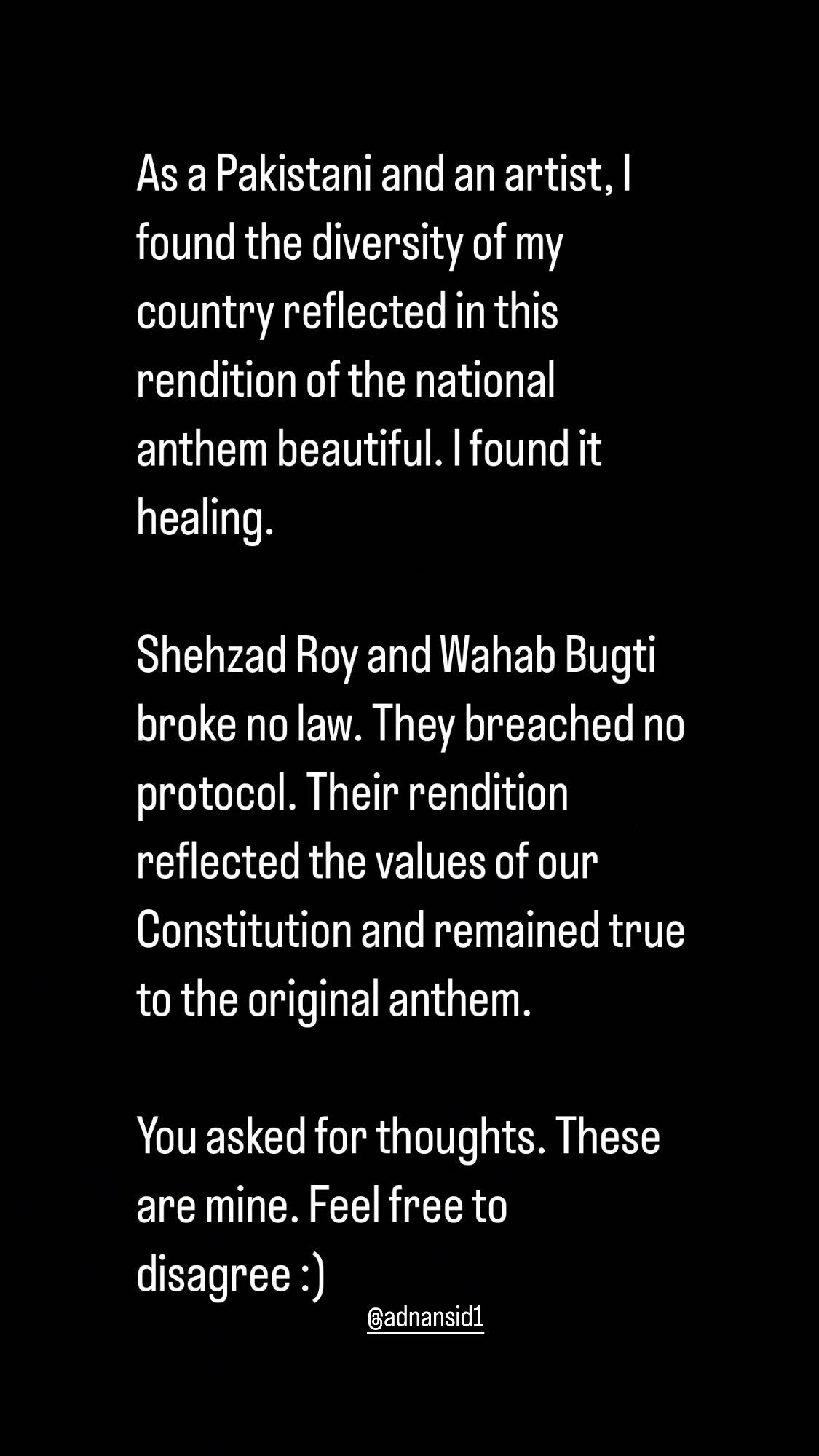 In response to Aly's statement, Siddiqui responded on his social media, sharing how there is a set 'protocol is followed for national symbols.' "This protocol is to be followed for national symbols, the respect accorded to them much so that the first alphabets of the national anthem are in upper case," noted Siddiqui.
The Dum Mastam actor again lamented the integrity of national symbols and the limit to which they can be altered to "celebrate diversity."
He said, "What next because we are creative and should celebrate diversity? Hoist the National Flag upside down and design our own version of the emblem?" Siddiqui concluded the discussion by clarifying how he has not mentioned any artist names in his original post, therefore Aly should not "stroke" up any "unnecessary controversy.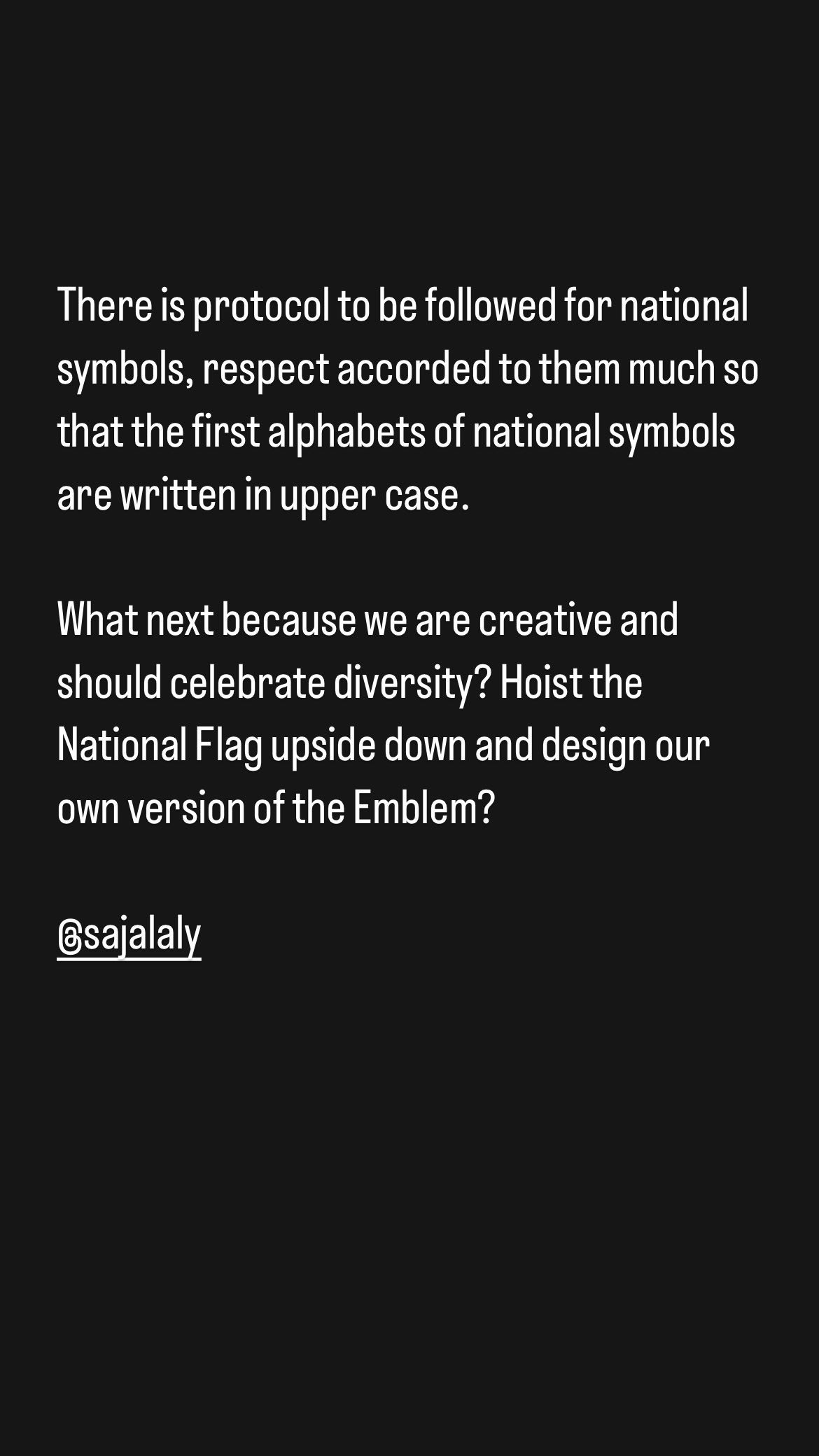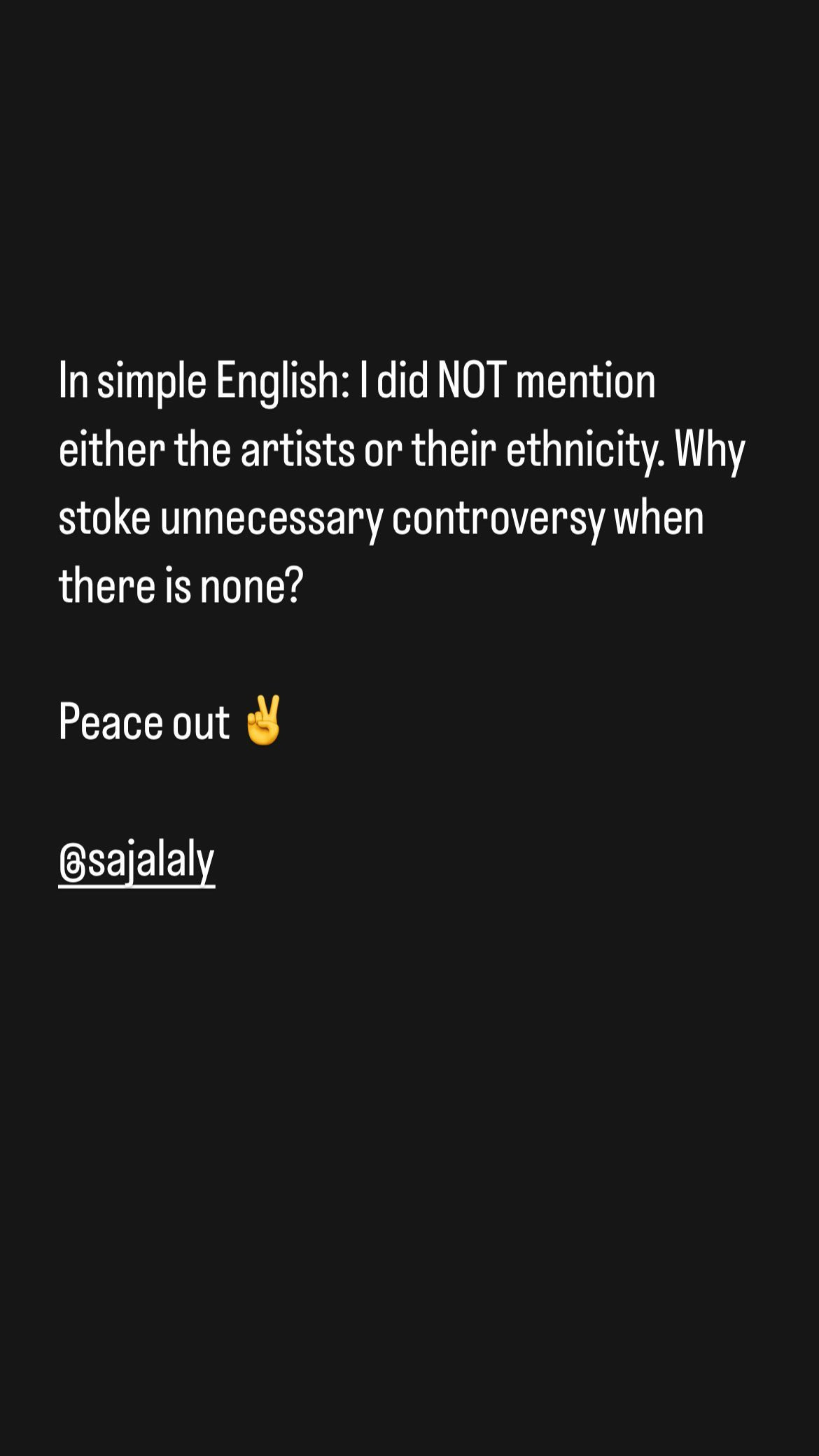 Have something to add to the story? Share it in the comments below.