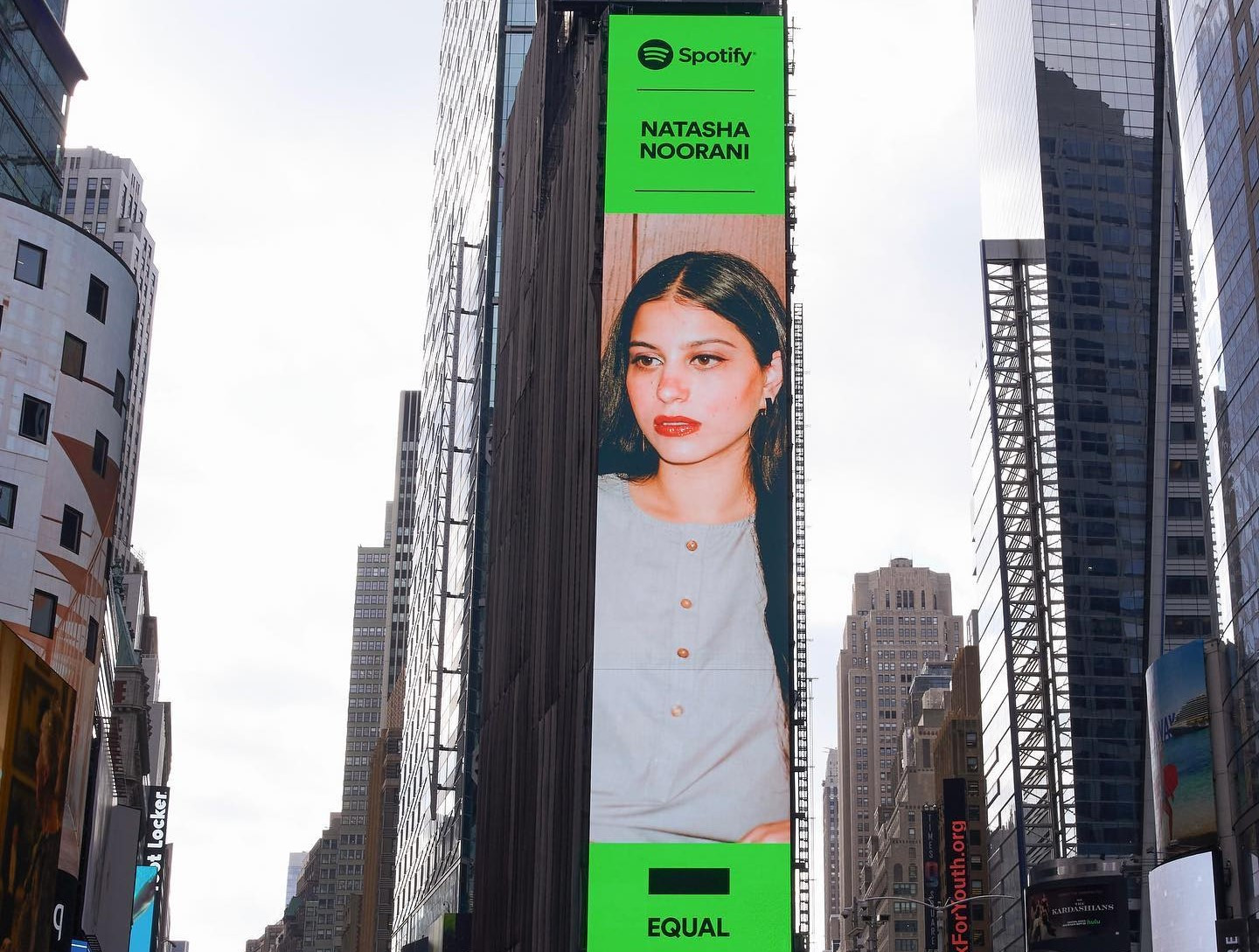 From her debut song Munasib in 2018 to collaborating with popular names such as Strings, Hassan Raheem, and Talal Qureshi, Natasha Noorani has built up quite a name for herself in the Pakistan music industry. Recently, the star bagged another achievement by being featured on the Times Square billboard!
Spotify, a music streaming website, announced the news on their Instagram profile with a picture of the Laiyan singer on a Time Square billboard. The post also explained the reason behind this intriguing measure.
"Natasha's noor [beauty] lights up Times Square," stated the post, followed by a star emoji.
The caption revealed that Noorani is Spotify's artist of the month and also the number one on their EQUAL Pakistan playlist. The aforementioned list aims to promote female artists from the country and directs people to explore different artists.
The caption read, "Listen to our EQUAL Pakistan artist of the month. Noorani and other amazing women artists on the EQUAL Pakistan playlist."
Vocalist, songwriter, playback singer, and voiceover artist Noorani can do it all. She won the 2019 Goethe Talents Scholarship for her modern pop music and also oversees Pakistan's most prestigious music event, Lahore Music Meet.
The Choro singer is a member of a band named Biryani Brothers and has worked on albums with artists including Strings, Abdullah Siddiqui, Sikandar Ka Mandar, Talal Qureshi, Gentle Robot, and Jamal Rahman.
In 2020, Noorani was also a part of the Velo Sound Station and curated the scores of the films Baaji and Chalay Thay Saath as well.
Have something to add to the story? Share it in the comments below.