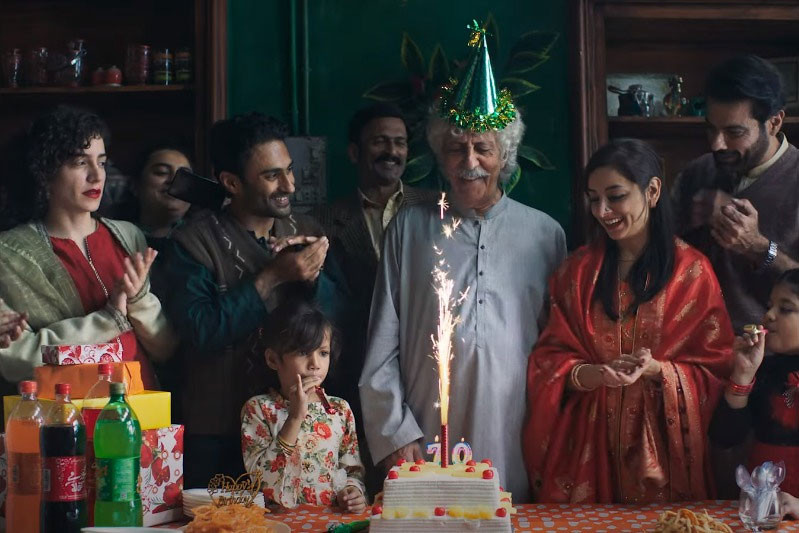 Joyland's fate is yet to be sealed as the film gets reviewed by an eight-member committee formed by Prime Minister Shehbaz Sharif upon the requests of fans, political figures and film fraternity members rallying for its release.
The committee, that was set up to deliberate on complaints against the Cannes winner, which is also Pakistan's official submission to the Oscars, was due to submit its report on November 15.
Chaired by Federal Minister Sardar Ayaz Sadiq, it was directed to consider the complaints against the said film being "contrary to social norms." And after thorough deliberation upon meeting in Islamabad yesterday, it concluded that the CBFC needs to conduct a full board review immediately, to take a final decision about its suitability for screening, as per a press release.
Since its clearance was revoked by the Censor Board of Film Certification (CBFC) upon receiving complaints about "objectionable material", Joyland has been tied in a tug of war online with hashtags 'Ban Joyland' and 'Release Joyland' doing the rounds on social media.
Sadiq has also clarified on multiple occasions that Joyland contains nothing objectionable. In an earlier conversation with The Express Tribune, he informed that despite its heavy commentary on gender roles, Joyland cannot irk censor boards or offend Pakistani audiences at large.
"It doesn't have a self-righteous, liberal outlook. If anything, Joyland focuses on how liberal issues can affect conservatives. It is an empathetic take. And when Pakistanis watch it, everyone will be able to find at least one character they can relate to. Because the ensemble of it really portrays what a conservative family looks like," he had shared.
Most recently, in an appearance on a local talk show, the filmmaker pointed out, "We don't want to see a certain group of people in a human light like normal human beings. Because as long as jokes are made about them, it doesn't go against our social values, but if we show them like normal human beings, then suddenly it goes against our social values and moral standards."
Have something to add to the story? Share it in the comments below.