Art and Culture
Shoaib Malik, Sania Mirza show announced amid divorce rumours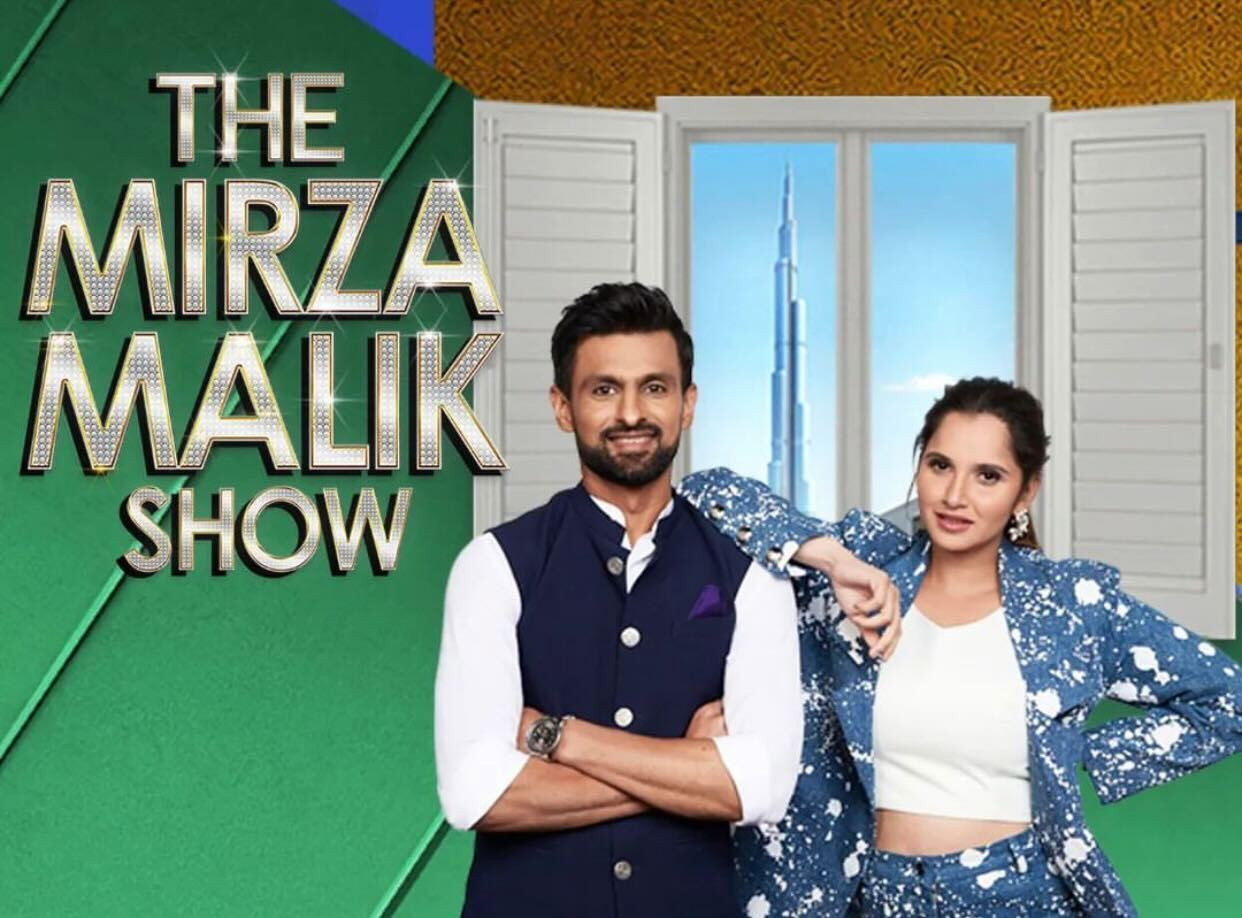 Pakistani cricketer Shoaib Malik and his wife, ace Indian tennis player Sania Mirza, have been making headlines ever since the rumours regarding the couple's separation made rounds. The couple, who had tied the knot in 2013, was said to have parted ways after nine years of marriage.
Several publications speculated Sania and Shoaib's relationship had gone sour after the former posted a heartbreaking post on social media. The aforementioned Instagram story coupled with Shoaib's absence from Sania's social media paved way for gossip. However, neither the cricketer or Sania addressed the rumours.
Now, amid divorce news, streaming platform Urduflix has shared the first look at the couple's upcoming show. "Coming soon," a post with Sania and Shoaib read on the platform's Instagram handle.
In an interview with Gulf News, the couple shared the show will not be controversial in any way and aims to spread the cross-cultural love they experience in disguise. "It will be a whole lot of love and laughter. I think those two things are very important to us, even as people," revealed Mizra, explaining the concept. "Everybody that we know, knows that we deal with most things with humour and that is something that helps us a lot."
Both ace sportspersons, with their demanding careers, deal with a high emotional quotient on a daily basis and the couple shared that their collective coping mechanism is humour and that will be evident in the show as well "The goal is to try to bring that laughter, love and joy, not just to the audience but also to the guests that are going to come on the show," shared Mirza. "We don't want to reveal everything. It's not a comedy show but it is a show where we are going to try to have as much fun as possible and still try to find meaning in it."
Malik sheepishly shared how Mirza has been coaching him on acting and hosting given her past appearances in many talk shows, including the most-talked-about notorious chat show, Koffee With Karan.
"I have been taking classes from her as she's good! It's going to be great fun for me. I've done some shows, but it was only on a social media platform and all those shows were with my friends. I had so much fun while doing them (interviews), and a lot of people enjoyed it also. I always wanted to do a show from the studio and that's what is going to happen," shared the cricketer.
Have something to add to the story? Share it in the comments below.