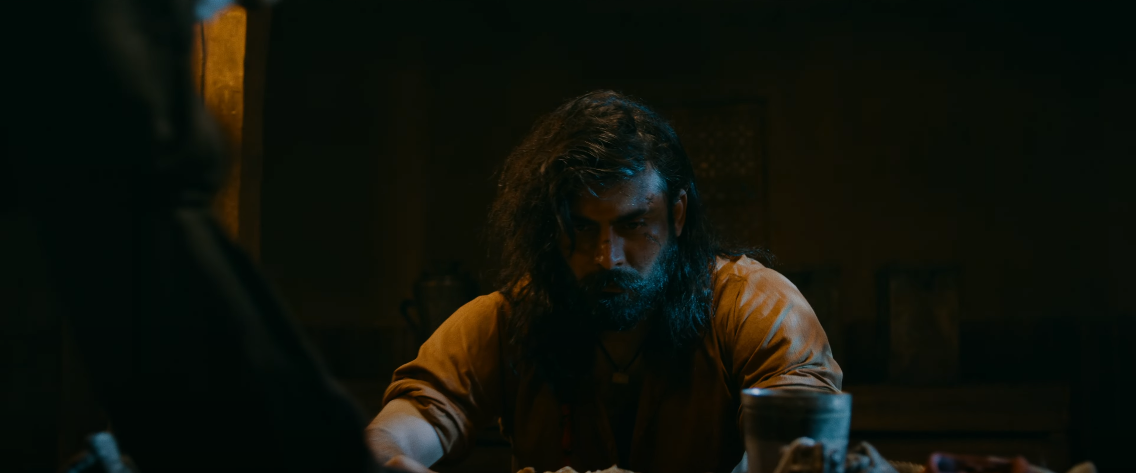 Bilal Lashari's reinvention of the 1979 classic, Maula Jatt, is all set to break records at the local and global box office. Touted to be the biggest Pakistani film, The Legend of Maula Jatt opened to packed cinemas in the country and overseas. The Ammara Hikmat production comprises a big budget and a bigger cast!
Fans have been waiting in queues to get a hold of their tickets for the magnum opus. However, the makers have now announced that legal action will be taken against viewers who would post the clippings from the film. "Strict legal action will be taken against those posting movie recordings and videos on their social media accounts or channels," the film's official Twitter handle shared. The said statement was later shared by Lashari, Hikmat alongside the rest of the cast as well.
Earlier, Lashari, who made headlines for his magnum opus for the last decade, took to social media with a plea. "Mayray pyaaray Pakistani bhaiyoon aur bhenoon. Bohat khush hoon keh aap sab ku film itni zyaada pasand arahi hay (My dear brothers and sisters, I am very glad that you are loving the film)," he tweeted.
"Laykin cinema screen ki phone say videos bana kar post mat karain. This is a crime aur jinhoon nay nahee dekhi unki film kharaab mat karain (But please refrain from sharing videos of the film of the cinema screen from your phones. This is a crime and ones who haven't watched the film, you are ruining their experience)." Lashari added. "Twaadi mehrbaani (thank you)."
Previously, Hikmat too shared a similar request. "Please DO NOT post any clips of the movie on social media or YouTube. You are not only ruining the movie experience for others but also hurting the film's potential business," she had shared on Twitter.
Ticket prices for The Legend of Maula Jatt reportedly increased for the initial 11 days. They will drop down to regular prices afterward, as per reports.
Earlier, in an interview with The Express Tribune, the director spoke about his upcoming ventures. "I didn't want to take another job unless this film has been released. Maula Jatt has consumed me and has been my focus from the get-go. There were a lot of reasons for this," he had shared.
"Apart from being the director, I was wearing a lot of other hats for this film; from the screenplay writer to director of photography to editing and adding on to the visual effects. I'm feeling the burnout. I need to get closure on this before I commit myself to another project," Lashari had commented.
A reboot of Yunus Malik's 1979 cult classic Maula Jatt, the film is a re-telling of the story of the rivalry between Maula Jatt and Noori Natt. Directed by Lashari, The Legend of Maula Jatt stars Khan, Hamza Ali Abbasi, Mahira Khan, Humaima Malick, Mirza Gohar Rasheed, Faris Shafi, Ali Azmat, Nayyer Ejaz, Shafqat Cheema, Raheela Agha, Zia Khan and Saima Baloch.
Have something to add to the story? Share it in the comments below.