Movie: Laal Singh Chaddha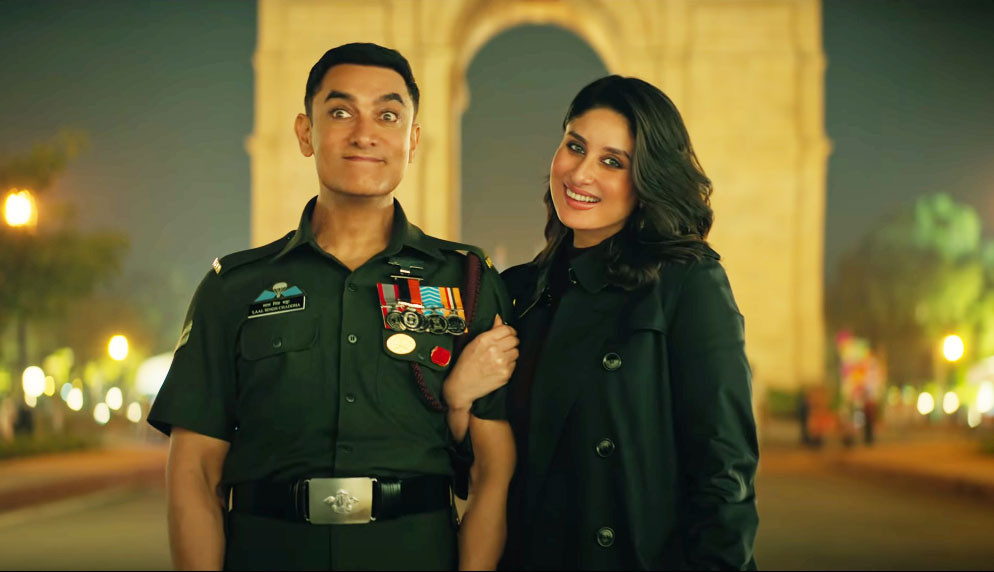 This latest Aamir Khan movie has been one of the most anticipated Bollywood movies of this year. The movie, which was quietly released on the streaming platform Netflix this week, is a story about a simple man whose extraordinary journey will fill you with love, warmth and happiness. An adaption of the Tom Hanks 1994 film, Forrest Gump, Laal Singh (played by Aamir Khan himself) earnestly narrates his story, which also comprises momentous moments in Indian history. is The movie is directed by Advait Chandan and produced by Aamir Khan. It also stars Shah Rukh Khan, Kareena Kapoor and Chaitanya Akkineni.
Follow: The Royal Ocean Film Society
With a quarter of a million followers, this YouTube channel aims to create a discourse on films that it hopes will 'lead to better films. The channel which has been around for six years has shared has covered everything from listing Steven Spielberg's 'moments of humanity' to sharing tips on how to edit an anime film. Most of the videos on the channel are on average range between six to 10 minutes long. This channel is a great find for any true film enthusiast looking for a discussion format on cult classics as well as obscure movies only appreciated by real cinema lovers.
TV show: Little Women
This newly released Korean TV show revolves around the story of three sisters and their journey after they find themselves in the midst of a major incident that changes their lives forever. Through this course, a conspiracy that pulls them into dire situations gets the sisters entangled with rich and powerful figures. This series comprises stunning visual scenes and is loosely based on the 1868 novel of the same name by Louisa May Alcott. The show stars Kim Go-eun, Nam Ji-hyun, Park Ji-hoo, Wi Ha-joon, Uhm Ji-won, Uhm Ki-joon, and Jeon Chae-eun, alongside and is directed by Kim Hee-won and written by Jung Seo-kyung.
Book: All Her Fault
Shortlisted for Crime Fiction Book of the Year at the An Post Irish Book Awards 2021, All Her Fault by Andrea Mara is a tense thriller that explores every parent's nightmare. When Marissa Irvine's 14-year-old son, Milo, disappears, it kicks of an unexpected saga that trails through a quiet Dublin suburb. While simultaneously, whispers begin to spread about the women most closely connected to the event. As the story unfolds, readers are compelled to ask: in a community full of secrets, who is really to blame. The tight plot and convincing characterisation make this page-turner hard to put down.