PUBLISHED
July 24, 2022


KARACHI:

In the past five years, we've seen a steady rise in the ways in which food has captured global attention. During the early days of the pandemic, across the world, restaurants shut down and fearful home chefs began stocking their houses with pantry staples. Moreover, the way we think about food began to change, making mini celebrities out of home chefs and recipe developers that previously remained unnamed and unseen.
Today, anyone with an imagination, kitchen, and access to a grocery store can riff on their cultural capital to add to the food conversation. A recipe goes viral on TikTok, and suddenly, a Karachi-based Instagrammer is taste testing it with her parents. A famous chef attempts a regional classic, and everyone from that region chimes in with their insight and criticism. With this influx of food content, there's a constant cultural exchange that's now taking place in the open. It's also why there are numerous vegan, cauliflower versions of chicken makhni recipes found online, as well as "Indian-ish" nachos, where an American staple is transformed with the addition of rajma and imli chutney, and white chefs at prestige food publications are popping mustard seeds in olive oil similar to a basic tadka while calling it a salad dressing.
It's in this context of new food media – fast changing, with vague histories, no longer grounded in the same kinds of flavor and ingredient combinations that our grandmothers and mothers passed down to us, that Desi Delicacies: Food writing from Muslim South Asia makes its way into the world. It's too bad then that it's in this context that the collection really only looks towards the history of Muslim kitchens in South Asia, instead of the future.
"In many households, the kitchen is seen as the heart of the home. Muslim South Asian kitchens are the engines of an entire culture," writes Bina Shah in the foreword to Desi Delicacies, a collection of essays and short stories about food in Muslim South Asia. "The alchemy that takes place within them affects nations and economies, politics and history. This is strong magic indeed."
Strong magic it may be, but this uneven collection of food writing never quite fulfills its promise to take us to the kitchens of Muslim South Asia and track how they've affected nations and economies, politics and history.
The book's first and biggest failure is that it falls short by imagining Muslim South Asia as a monolithic entity. This is not a book that will transport you to kitchens in Muslim Assam, or those of Mumbaiite Bohras. Hyderabadi biryani will not make an appearance, and neither will any Sindhi food. The recipes and locations in this collection will largely retread those that have already been popularized in post colonial and diaspora fiction from this region. It's a shame that a collection that's so steeped in the world of food nostalgia, focusing quite a bit on diasporic memories and longing for food, then doesn't illuminate the kinds of kitchens and cultures that are rarely seen or heard from in our frenetic and saturated food media.
But good food writing must do the same thing that all good food does: it must be both textured and layered in its approach to food, simultaneously preserving a memory and transporting us to a different time and place and emotional experience. The best pieces in Desi Delicacies manage to do this.
Sanam Maher's "The Rise of Pakistan's 'Burger' Generation," reads like a riveting oral history of how the burger, that ubiquitous symbol of American fast food, made its way to Pakistan. Maher's genius lies in how she allows the men she's profiling to tell the story, drawing on their quotes and personality so that you feel as though you're sitting with them in their kitchen as they tell it to you. Sauleha Kamal's "Paye, Pressure and Patience: Life in Pakistani Cooking," grapples with the gender and class privilege of cooking along with our thirst to romanticize the kitchens of our homelands. "Most of us remember fondly our grandmother's mothers' kitchens but it can hardly be true that all of them enjoyed cooking," she writes. It's especially poignant after reading Nadeem Aslam, who writes about homesickness and food while overly romanticizing and gendering the ways meals are prepared: "each Pakistani woman spices her curries in her own way; each pan has a different aroma, the way each human body smells slightly different. The thickness, texture and the width of each woman's chapati is also unique to her, depending on the size of her hands, the shape of her fingers, and the strength with which she kneads the dough."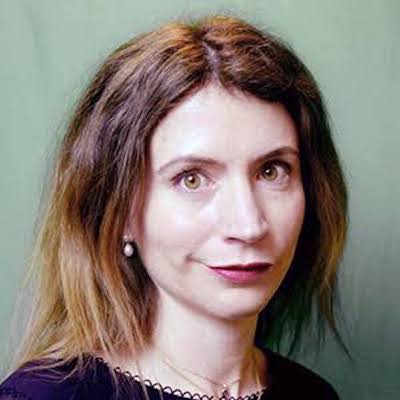 Reading the non-fiction in this collection, I couldn't help but wonder why the pieces were all so firmly focused on looking into the past. I was grateful to read Rana Safvi's history and origins of qorma, which included the author's grandmother's delightful advice for cooking (I won't spoil it here), as well as Tabish Khair's consideration of food that is "jootha," in which he examines the changing class and social norms surrounding food. But I hungered for more essays that looked at the ways in which our food systems, climate and cultures are changing and adapting – it's no secret that this is one of the regions that will be disproportionately affected by climate change – and if our kitchens, as Bina Shah writes, are the engines that drive political and economic change: this is the essay I most wanted to read.
The latter half of Desi Delicacies is filled with short stories about Muslim South Asia. The fiction in this collection is warm, digging into the very things that draw us all to family tables and well-loved restaurants: a sense of home. The fictional characters in these stories do a lot of work to help remind us of the importance of cooking, eating, and again, longing. In Asiya Zahoor's "The Hairy Curry," readers join Gulla in Kashmir as he puts his entire soul into making a perfect dish only to find that it has an unpleasant surprise. Uzma Aslam Khan's haunting "The Origin of Sweetness," tells a story of food that's largely about loss and inheritance. But even while reading these short stories, I wondered if the pieces in this collection ever added up to something that's more than the sum of its parts.
This, of course, is the magic of a properly prepared meal. In the kitchens of my mother and grandmother, like so many of the mothers and grandmothers in this collection, it's the painstaking labor of following the steps of our recipes that takes our food from a bunch of ingredients to a sublime experience. It's what Sauleha Kamal writes about when she describes the process of making baingan ka bharta, ("you must roast the aubergine, peel it, smash it, and only then can you cook it with all the standard base vegetables of Pakistani food and a blend of roasted spices picked specifically to accompany the star of the show), or what Gulla does when he makes a yogurt curry. In fact, many of these pieces describe in evocative detail and delight exactly how good a well-prepared meal can be. However, the book itself is simply an assortment of ingredients, never fully rising to that of something that's simmered on a stove for hours.
Still, the collection's real strength lies in its fiction. Unlike much of the non-fiction of Desi Delicacies, the short stories are not hampered by the book's well-meaning mandate, which is summed up somewhat clunkily by Siobhan Lambert-Hurley in the afterword. The collection was envisioned in the wake of the violence that Muslim communities have experienced on their food culture in India.
"Our response is to target those intensely rich food cultures from India's cities with significant Muslim heritage for recovery, preservation and renewal. Such an approach enables culinary exchange across South Asia's deadly borders too."
But understanding this focused mandate only at the end of the collection is disappointing and watery. By narrowly defining what constitutes Muslim South Asia, it misses a treasure trove of cuisines and stories about the very cultures the book is trying to highlight. It casts the entire collection in well-meaning but clumsy saviorism, elucidating a little too exactly how the geographical lines of the food stories were drawn. It also helps explain why exactly so much of the writing is a retread of the kind of food writing I've always read about India and Pakistan.
Mariya Karimjee is a freelance writer. All information and facts provided are the sole responsibility of the writer.