Just when you thought the Pasoori fever had died down, the Coke Studio 14 track debuted at the 161st spot on Spotify's global charts with over 736,000 streams, surpassing Senorita by Shawn Mendes and Die for You by The Weeknd, among several others.
The song stands mere streams away from topping Dance Monkey by Tones and I, Something Just Like This by Chainsmokers and Circles by Post Malone. Last month, it even topped India's Spotify charts but none of that came as a surprise, given the Ali Sethi and Shae Gill number broke the internet after first coming out on February 7.
Pasoori continued to trend on social media and streaming services weeks after its release, inspiring covers, TikToks and fan art across the country. The banger eventually bagged the 3rd spot on Spotify's Global Viral 50 list in March. It stands at no 2 on the streaming app's Viral 50 list even today.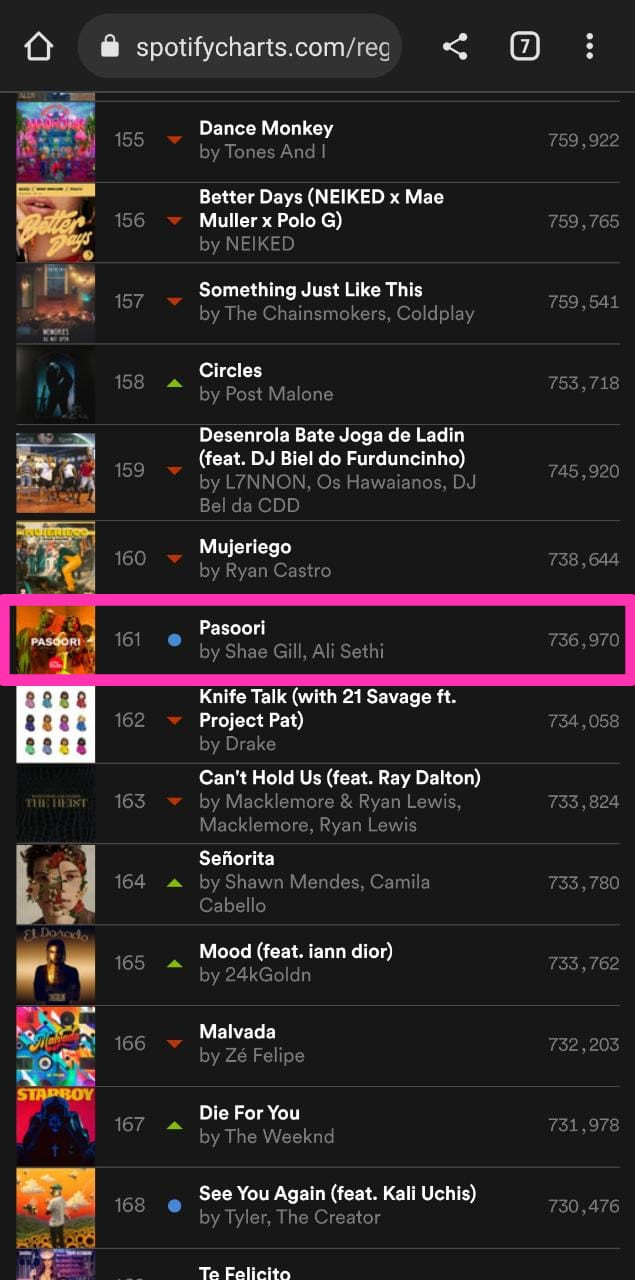 Celebrating the same last month, Sethi had posted a screenshot of the list with an anecdote, recollecting the inception of Pasoori. He revealed that producer Xulfi had predicted the track would be globally applauded. "One year ago, when Zulfiqar J Khan heard this tune, I'd sent him on a voice note, he told me with enormous calm that it will enter the global charts. I laughed, drank my coffee and put it out of mind. Today, I woke up to this… Insanely happy for Abdullah Siddiqui, Shae Gill, Sherry Khattak and Zulfiqar — many congratulations to us and a really big thanks to all you lovers — dildaars [beloveds] and sab yaars [all friends]."
Having garnered over 10 million views on Youtube only 10 days after its release, today, Pasoori stands with over 80 million views on the video sharing platform.
Have something to add to the story? Share it in the comments below.