KARACHI:

Struck by tragedy and rescued by devotion, singer-songwriter Ali Haider has had numerous reckonings over the past decade. From losing the will to make music to churning out devotional offerings to returning with an album in 2013, making his Coke Studio debut in 2015, releasing a handful of songs after and hosting a radio show.
Albeit, the Purani Jeans hitmaker is still dubbed a 'one-hit-wonder' by many. He has also been criticised for switching lanes too often. Perhaps in an attempt to find himself after losing his music to the flukish strokes of misfortune. Perhaps he is still looking. But he refuses to let others define or confine him, which is evident in his latest offering, Larallallala Lulu.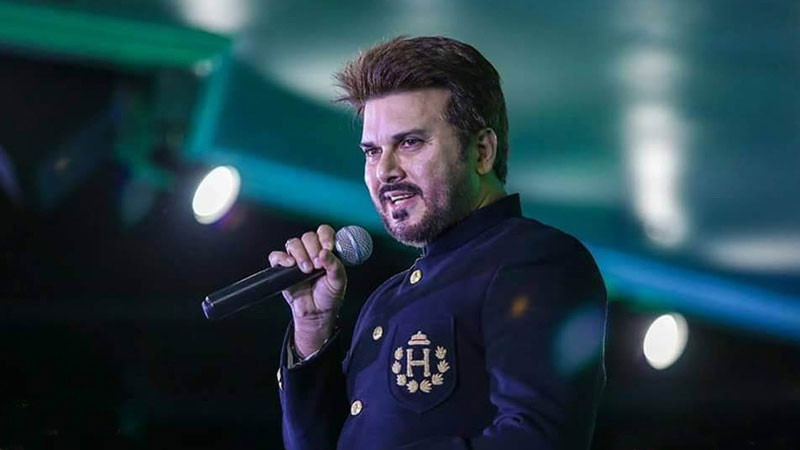 For one, it is bound to leave you wondering why the Chand Sa Mukhra crooner would make it in the first place. But that's not even the hook. With its fair share of unapologetic boomer moments, a 'pawri' reference, the audacity to call itself 'kacha pakka (half-baked)', Larallallala Lulu bears the dreams of today's wannabes and has-beens. It is a quirky manifestation of everything it takes a dig at.
"I wanted show how everyone dreams about things that are out of their league. Har insan chahta hai ke uski raaton raat lottery lagjae, be it an aged, married man who wants to hook up with a younger woman, an emerging musician who wants to become famous overnight, or even a seasoned fankar who wants to stay in the game," Haider told The Express Tribune. In a way, Larallallala Lulu can also be termed a manifestation of Haider's apparent drive to rebrand himself – again.
Still, why is it so important to be seen in a new avatar every four years? Provided fame comes and goes and the real aberration is staying famous.
"I've done pop music, folk music and even Sufi music. I've done religious kalams too. But I've just had to spend all these years away from Pakistan for my daughters' education and it wasn't long before my well-wishers started sending me these gossips. One of them is a YouTube video titled, 'Ali Haider US main gumnami ki zindagi guzar rahe hain.' It had over a million views," shared Haider, shockingly.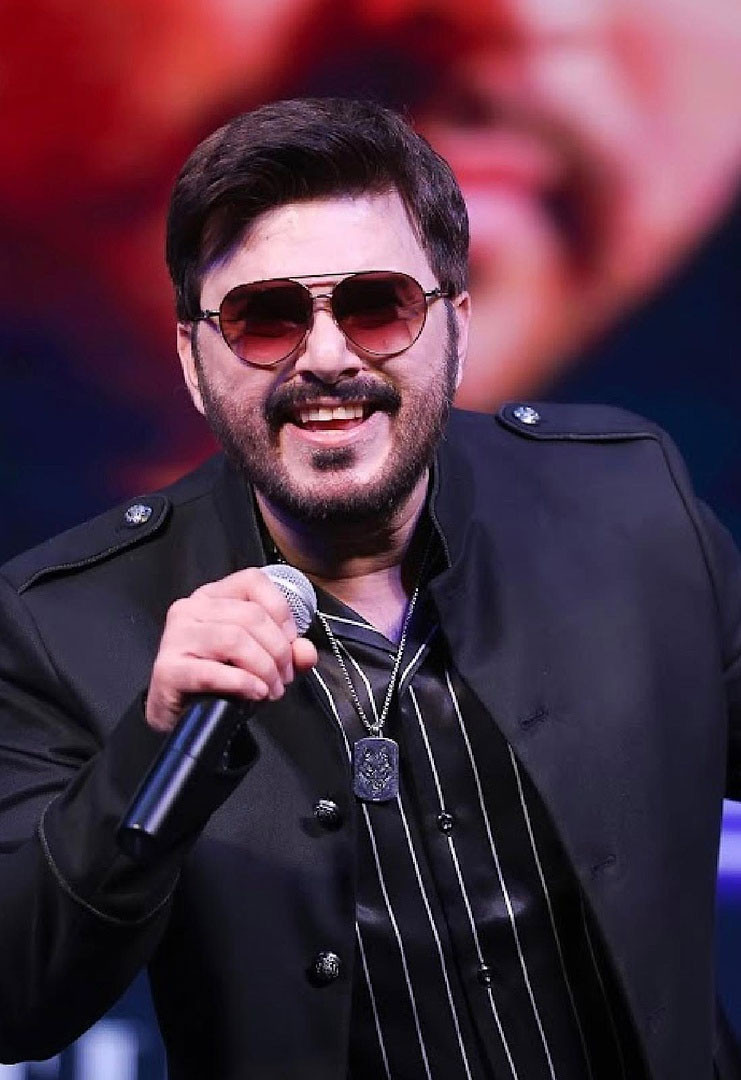 The Chaandni Raatein singer, who is settled in Houston, Texas and has been hosting a drive time show at a radio station, added, "Being an entertainer, I figured I should let everyone know I'm not leading a sad life here. I have a beautiful wife and three daughters, I'm happy. Just because I'm not in the news all the time doesn't mean I'm ruined," he assured. "And even if someone calls me a 'one-hit wonder', so many of my songs and renditions have been hits, Sayonee Mera Mahi, Shama Pay Gaiyan. The hamds, naats and mankabats I've recited have touched many hearts. People may remember Purani Jeans the most and it is my favourite, too, but it doesn't take away from the success of everything else I have to my credit."
Haider doesn't exactly agree with mocking people for their desire to stay in the news either, and he has empathy for today's 'one-hit wonders', the viral sensations of TikTok and Twitter. "Today, if TikTokers are going viral, they have to be doing something right. Or something that's required. Maybe they're funny, maybe they're good-looking. If you won't go viral, someone else will. You can't hate them for that."
Expressing his personal attachment to the music of the 90s while acknowledging the need to evolve with time, he added, "As much as I loved the 90s when I could make songs like Qarar, Chand Sa Mukhra, even Zaalim Nazron Se, songs that were rich in poetry and instrumentation because that's what people appreciated then, I won't say that music we were making was brilliant and today's musicians aren't doing enough. Ab gaana bhi chota hogaya hai so you can't really add those musical transitions you could before. It can't be elaborate but it can be catchy. There's a beat, treated vocals, a few samples and voila!"
Also opening up about his constant need to switch up, Haider shared, "People who stick to one musical style are perfectionists, hats off to them because so much dedication is required to do that. My personality, as a musician, has many facets. There are times I'm peppy, times I'm really serious, and times I'm funny, too," he promised. "But even Larallallala Lulu isn't all fun and games. I don't know to what extent people will understand its depth. But I'm not a purist."
As for those wondering whether Haider will return to his home country anytime soon, the singer has good news. "I am coming this year around Eid and I'll be bringing a lot of things that are happening here, over there. I'm glad that I passed the phase that I wanted to pass. I feel extremely energetic and I can't wait to share this energy with the people I love."
Have something to add to the story? Share it in the comments below.