Imran Abbas recently treated fans with a no-holds-barred Instagram session. The actor, who recently lost his mother, opened up about how he has been trying to come out of the grief of losing a parent. Abbas also fondly spoke about his co-stars, all the while making a point of keeping one's nose out of others' personal lives.
When asked how he has been coping with the loss of his mother after a user shared he has been going through the same grief after losing his father, the Khuda Aur Mohabbat star shared, "With patience, till we meet them again, and [prayer]. Make sadqa [charity] for them. This is all we can do now."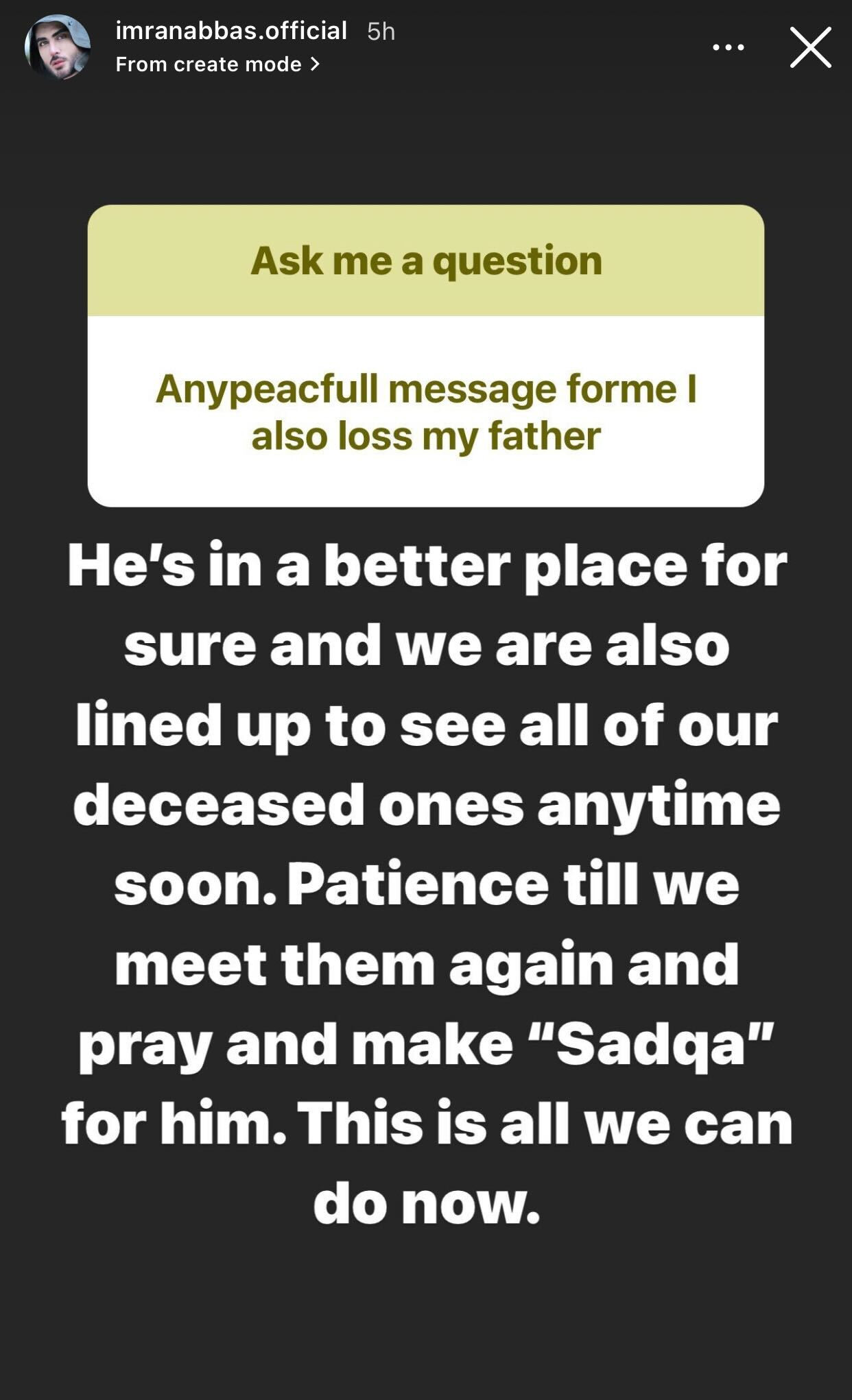 In another story, he revealed, "Lots of prayers, reciting Quran, making sadqa, being myself and [communicating] with God is really helping me heal."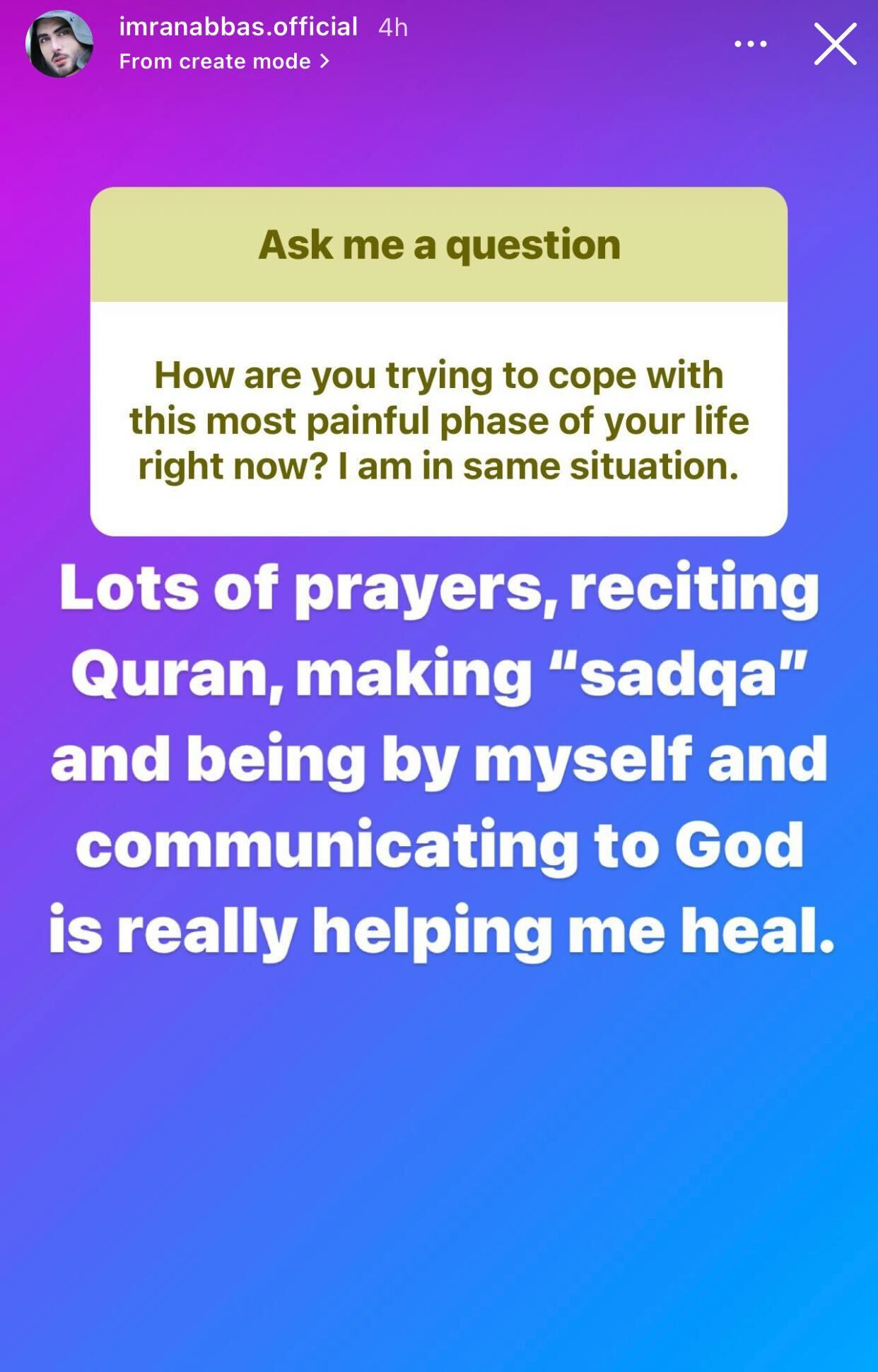 One user inquired whether they could see a picture of his mother, to which he responded that the pictures of his mother on social media are fake. He never uploaded one with her since she observed the hijab and pardah. "I don't want her to be seen by others even after her death. Her soul certainly wouldn't like that."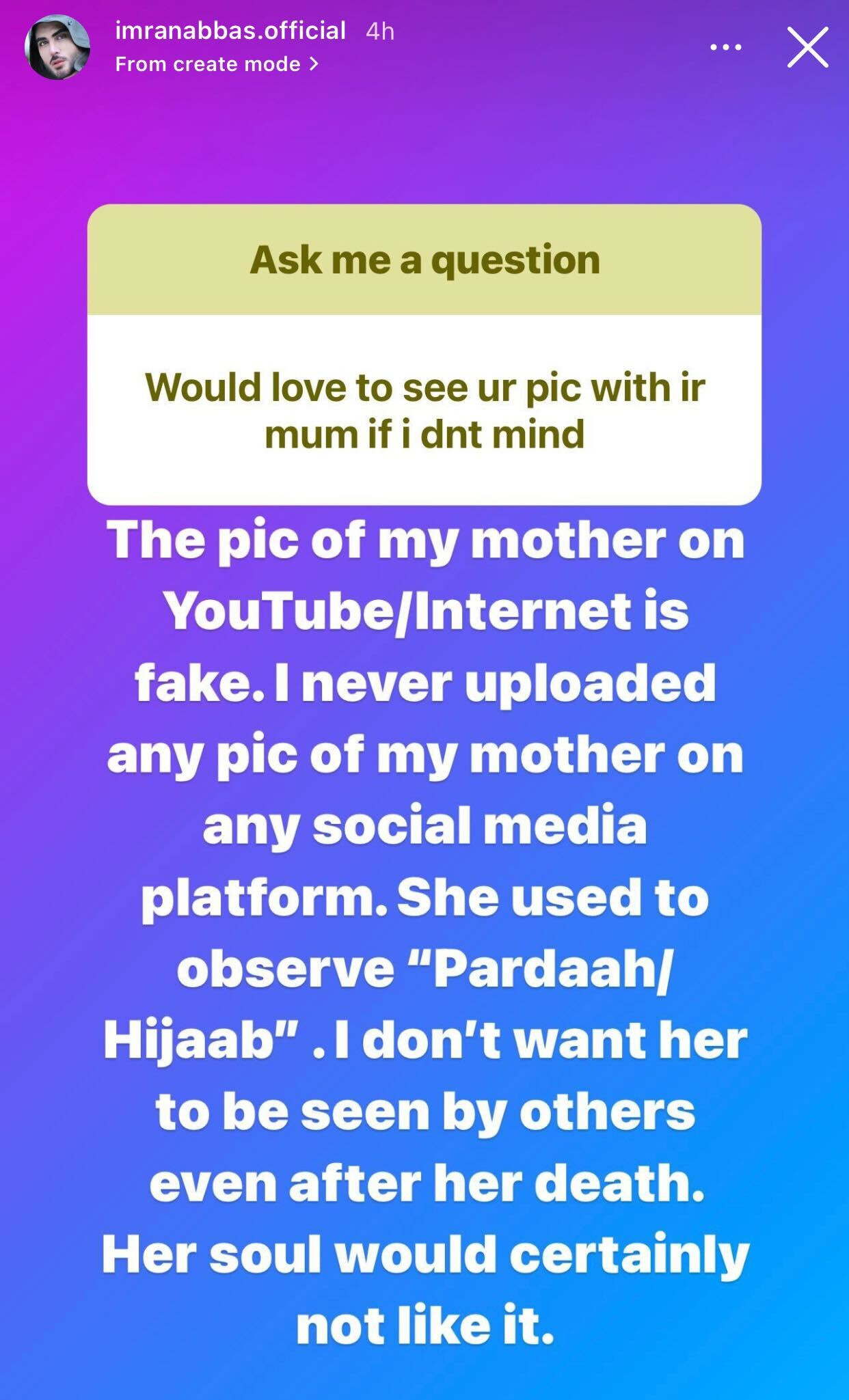 When asked why he didn't attend Saboor Aly and Ali Ansari's wedding, Abbas shared he was formally invited but he couldn't go since he had been coping with the loss of his mother. "I lost my mother a few weeks back and I am still too unwell," he wrote, adding, "I am trying to pull myself out of this state of mind but it gets really difficult at times."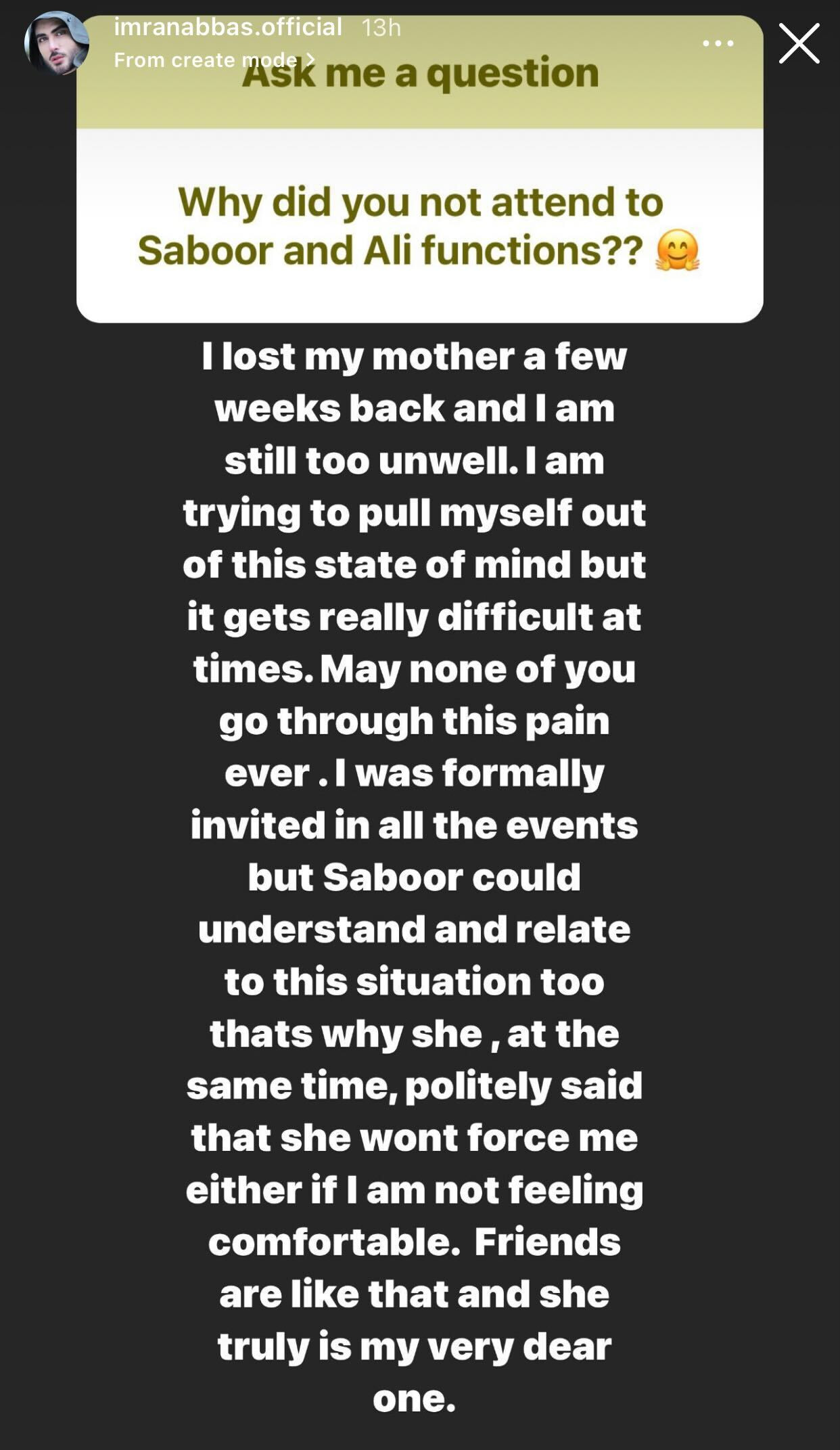 Crediting the Parizaad actor for understanding his situation, the actor commented, "I was formally invited to all the events but Saboor could understand and relate to [my] situation, that's why she politely said she won't force me [to come] if I am not feeling comfortable. Friends are like that, [and] she truly is [a] very dear one [to me]."
Lauding his industry peers
The Meri Zaat Zarrae Benishan actor also responded to several questions about his bond with his fellow industry peers. When a user asked about Sana Javed, Abbas remarked, "There's never a dull moment when I am with her. Sana is my source of endless laughter and madness."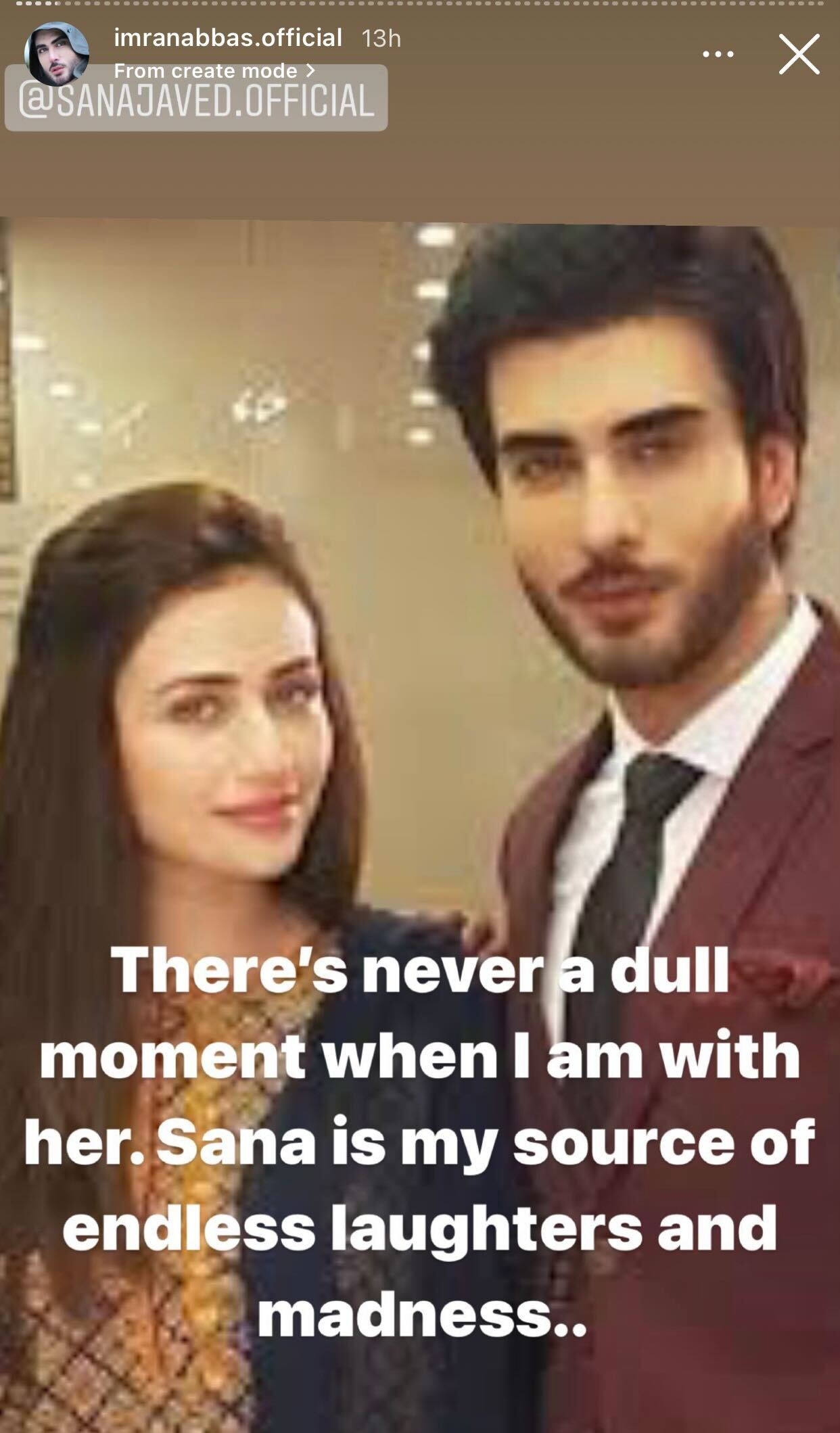 Talking about Danish Taimoor, the actor shared, "One of my oldest friends in the industry." He added, "Although we don't get in touch very frequently now, [we] still share the same level of friendship."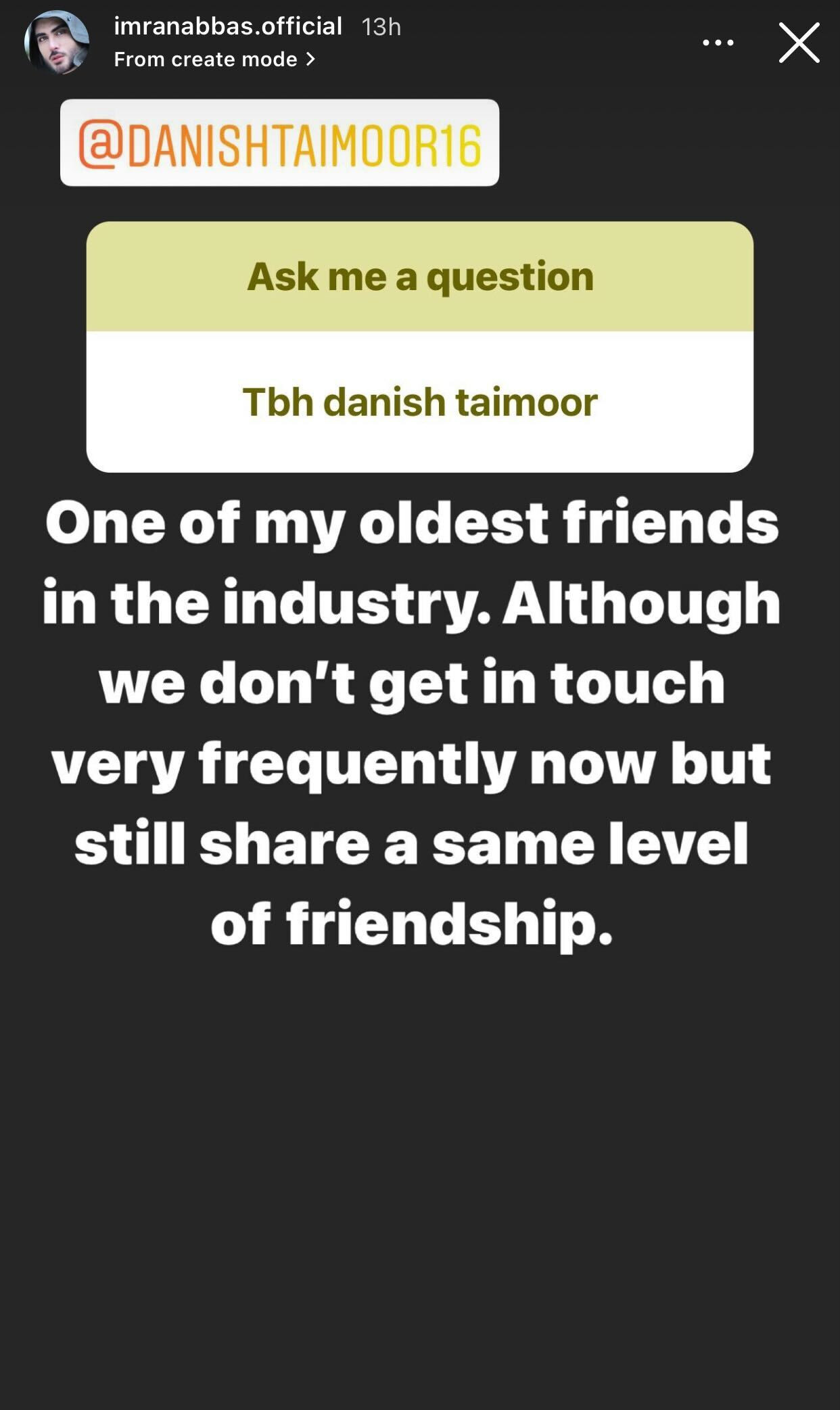 Abbas also sang praises for her Dil-e-Muztar co-actor, Sanam Jung. "Dosti ho to aisi [A friendship should be like this]," the actor shared with a picture alongside Jung.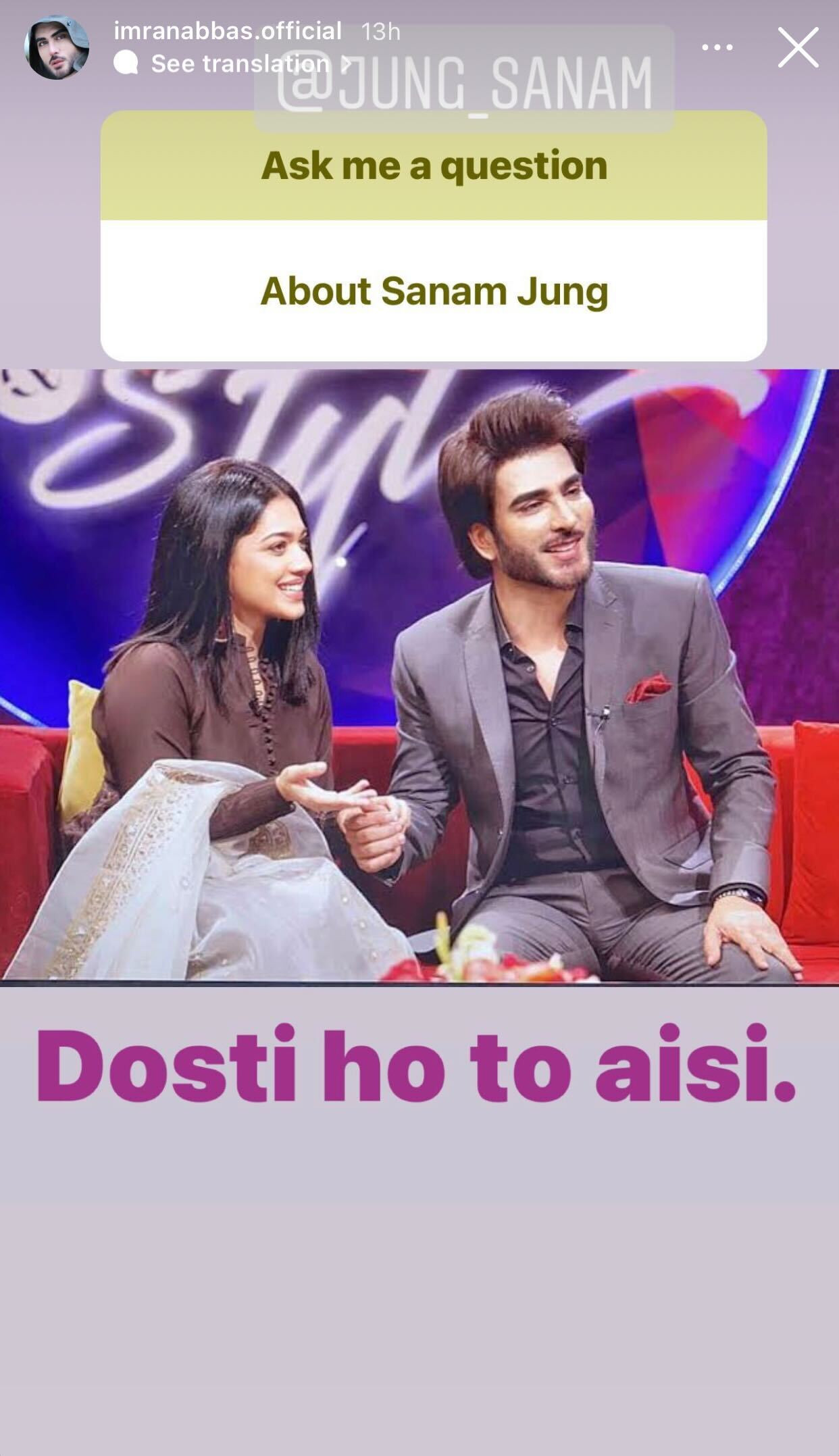 Speaking about Sajal Aly, the Koi Chand Rakh star penned, "Needless to say, she is one of the finest actresses we have."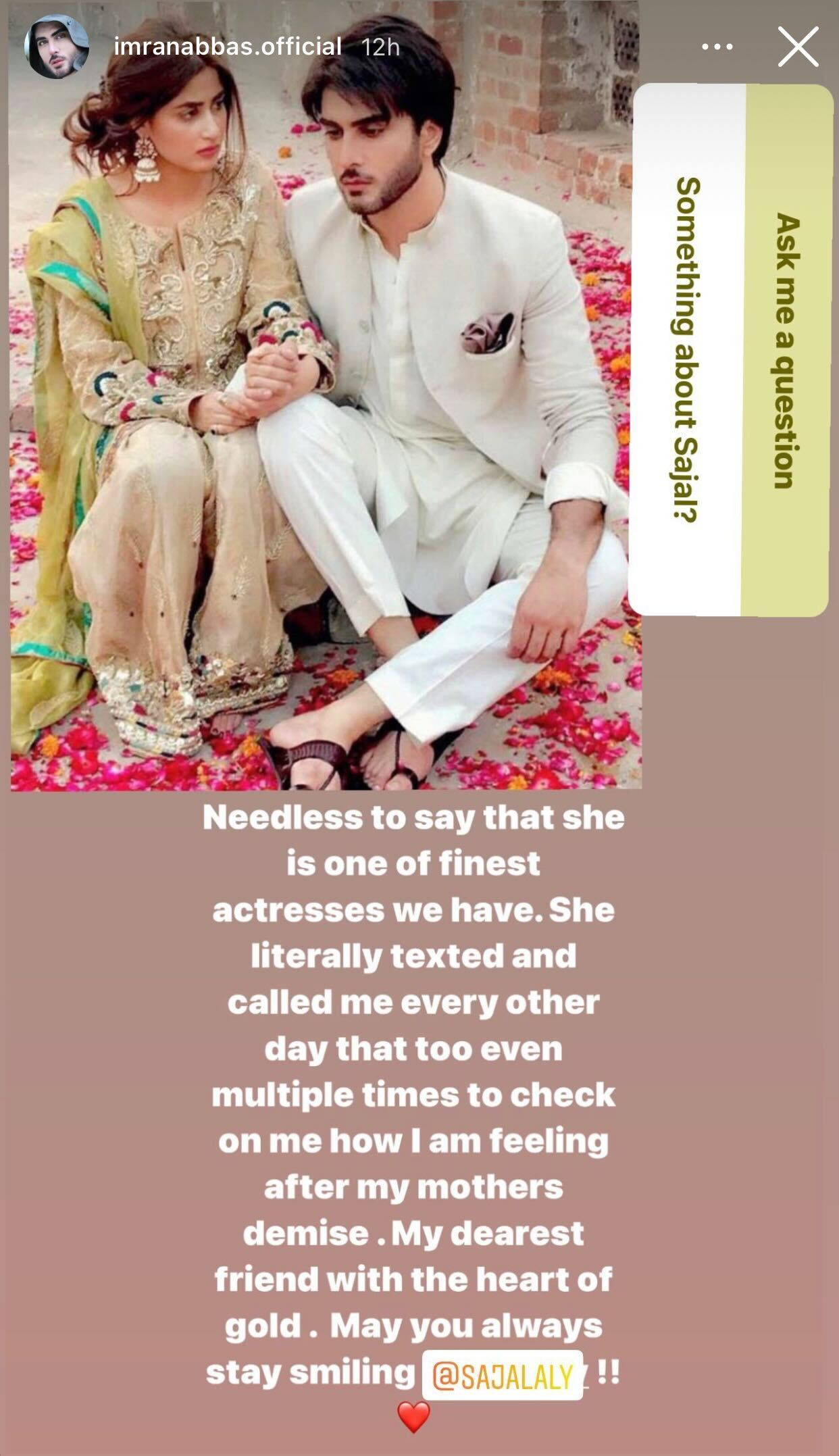 Abbas then added how Aly has been with him through his trying time. "She literally texted and called me every other day – that too even multiple times – to check on me. How I am feeling after my mother's demise. My dearest friend, with a heart of gold. May you always keep smiling," he commented.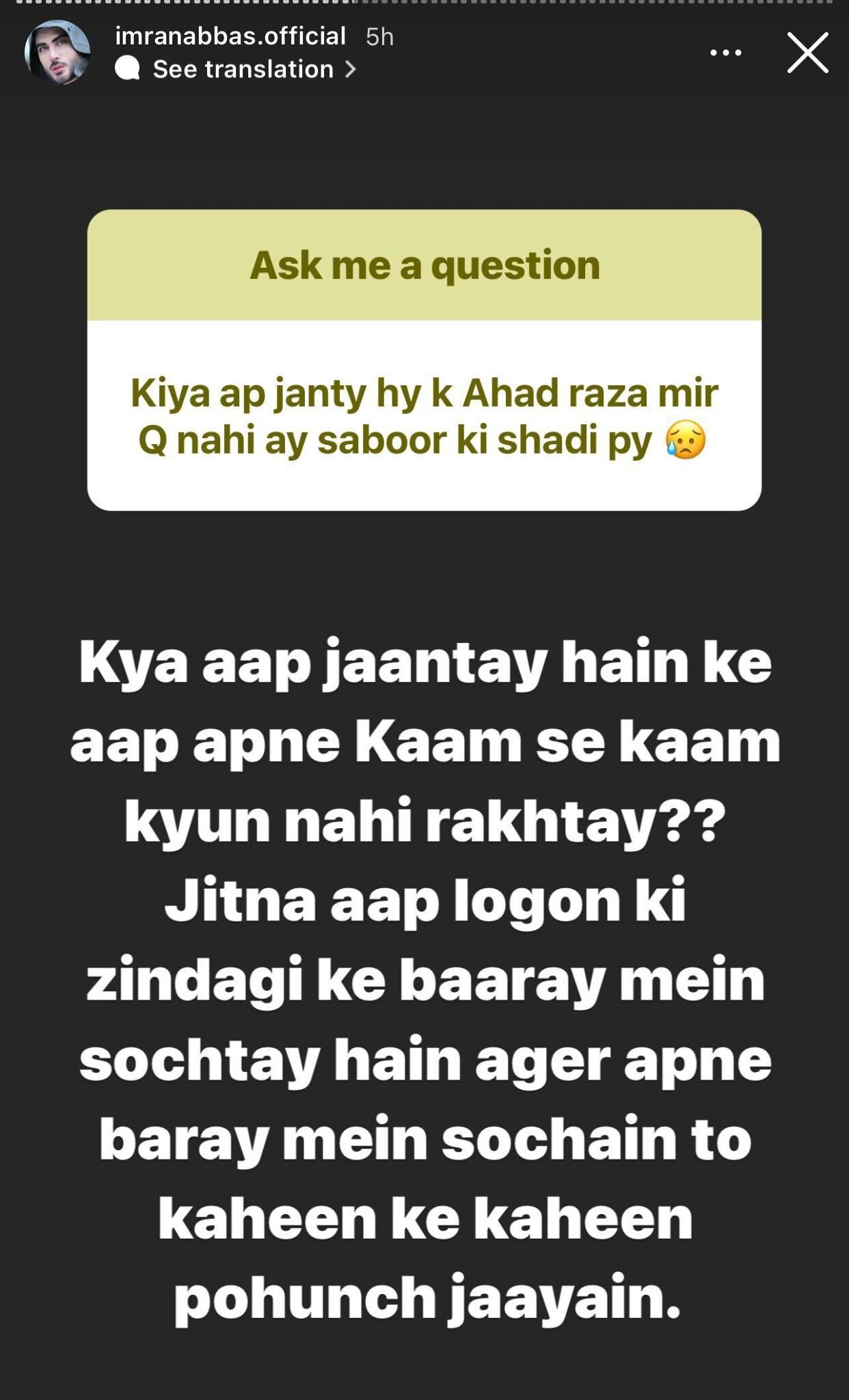 After a user tried poking their nose into Aly's private affairs, asking about why her husband, Ahad Raza Mir, wasn't seen at the former's sister's wedding festivities, Abbas rightfully lamented, "Do you know why you can't keep minding your own business? If you would have paid attention to yourself rather than paying attention to the private lives of others, you would have been on cloud nine."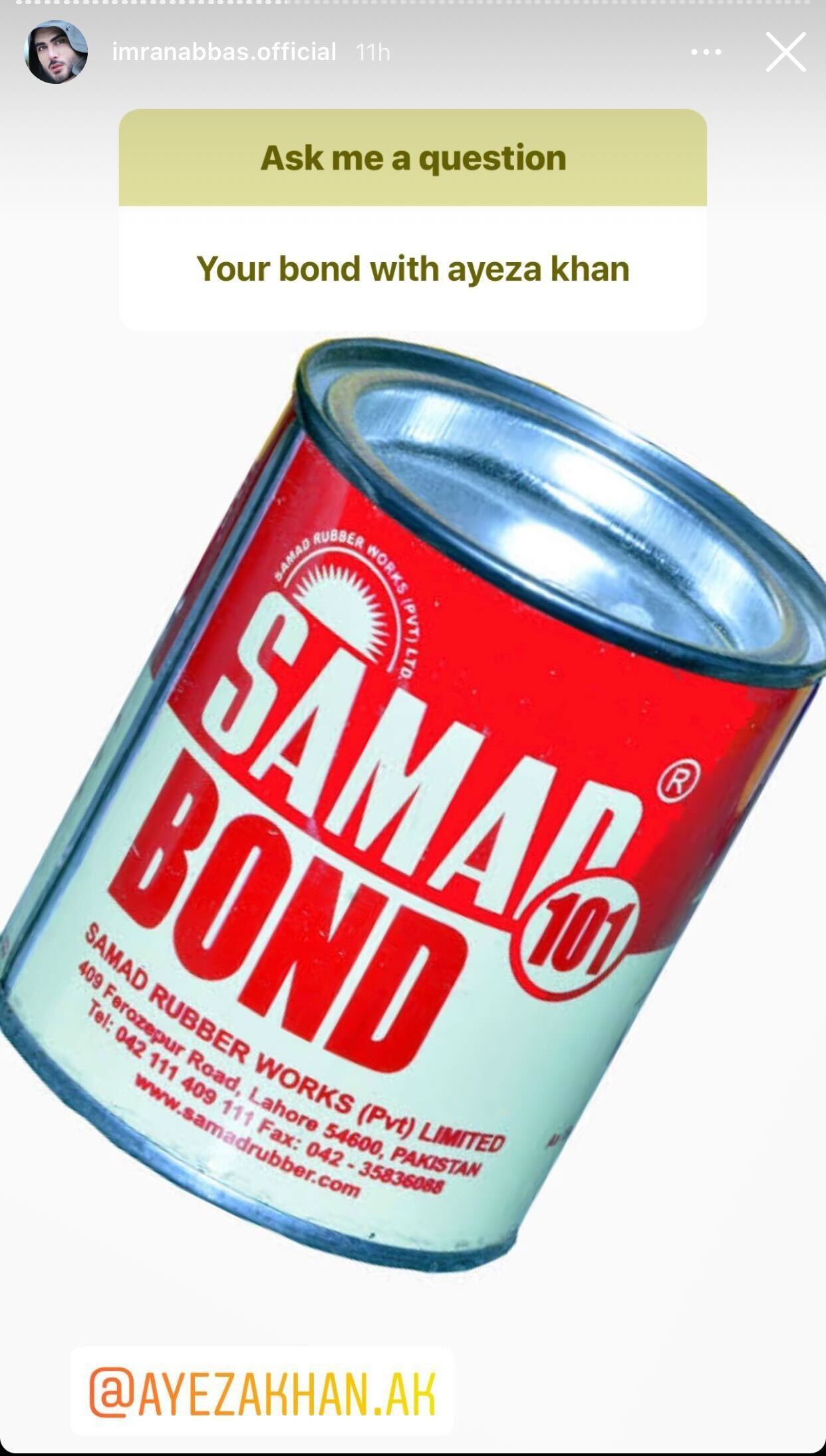 Responding cheekily when a user asked about his bond with Ayeza Khan, the Akbari Aur Asghari actor posted a picture of Samad Bond [super glue] to express the strong friendship he has with Meray Paas Tum Ho star.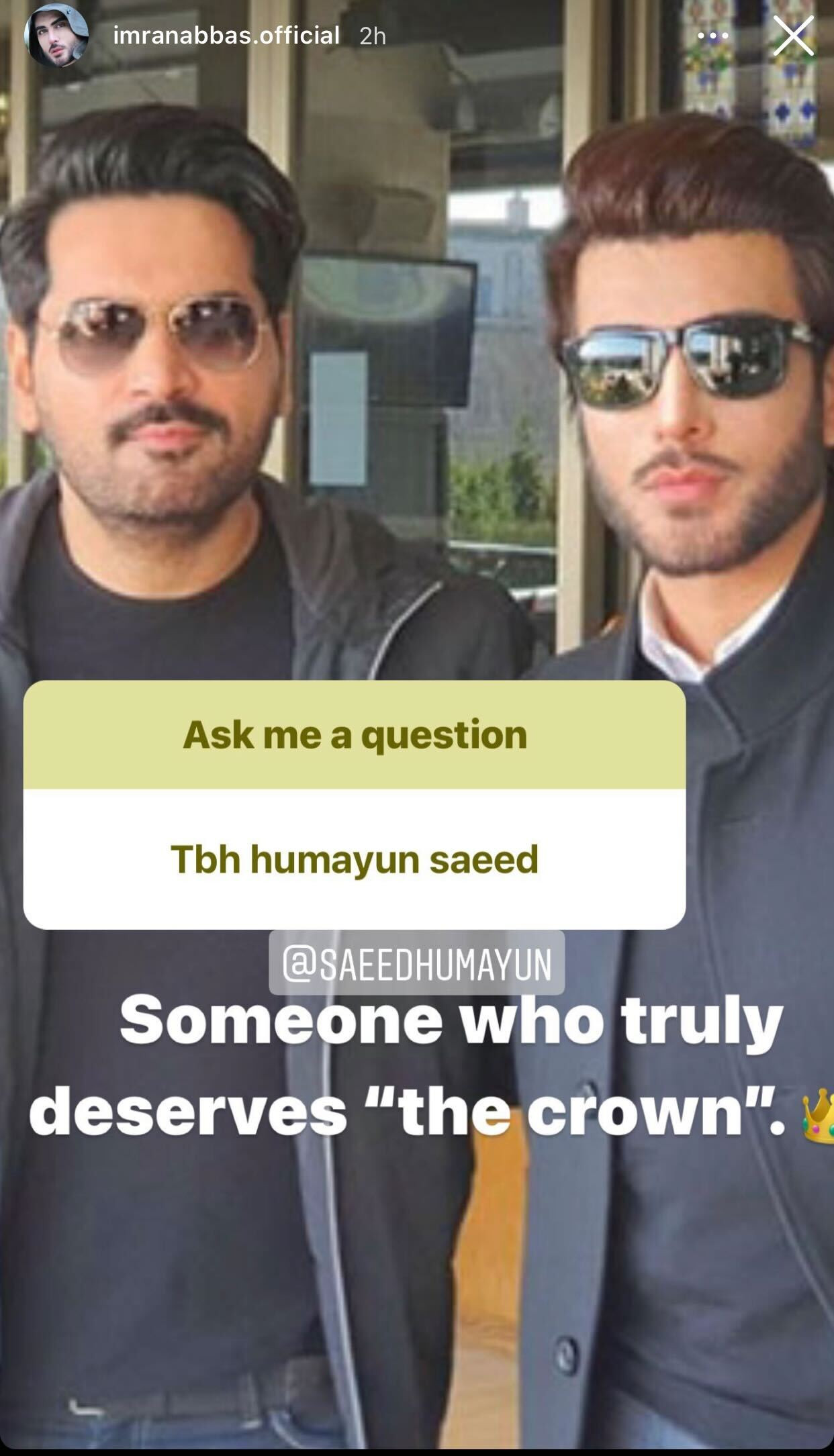 Abbas also went on to compliment Humayun Saeed. Hinting at the recent news of Saeed starring in the hit Netflix show The Crown, the actor shared, "Someone who truly deserves the crown."
Heart to heart
Apart from lauding his industry friends, Abbas did mention the kind of queries he is tired of responding to. "When are you getting married, why are you so handsome, can you call my name, why are you single," he shared when an Instagram user questioned him to list queries he gets exhausted by.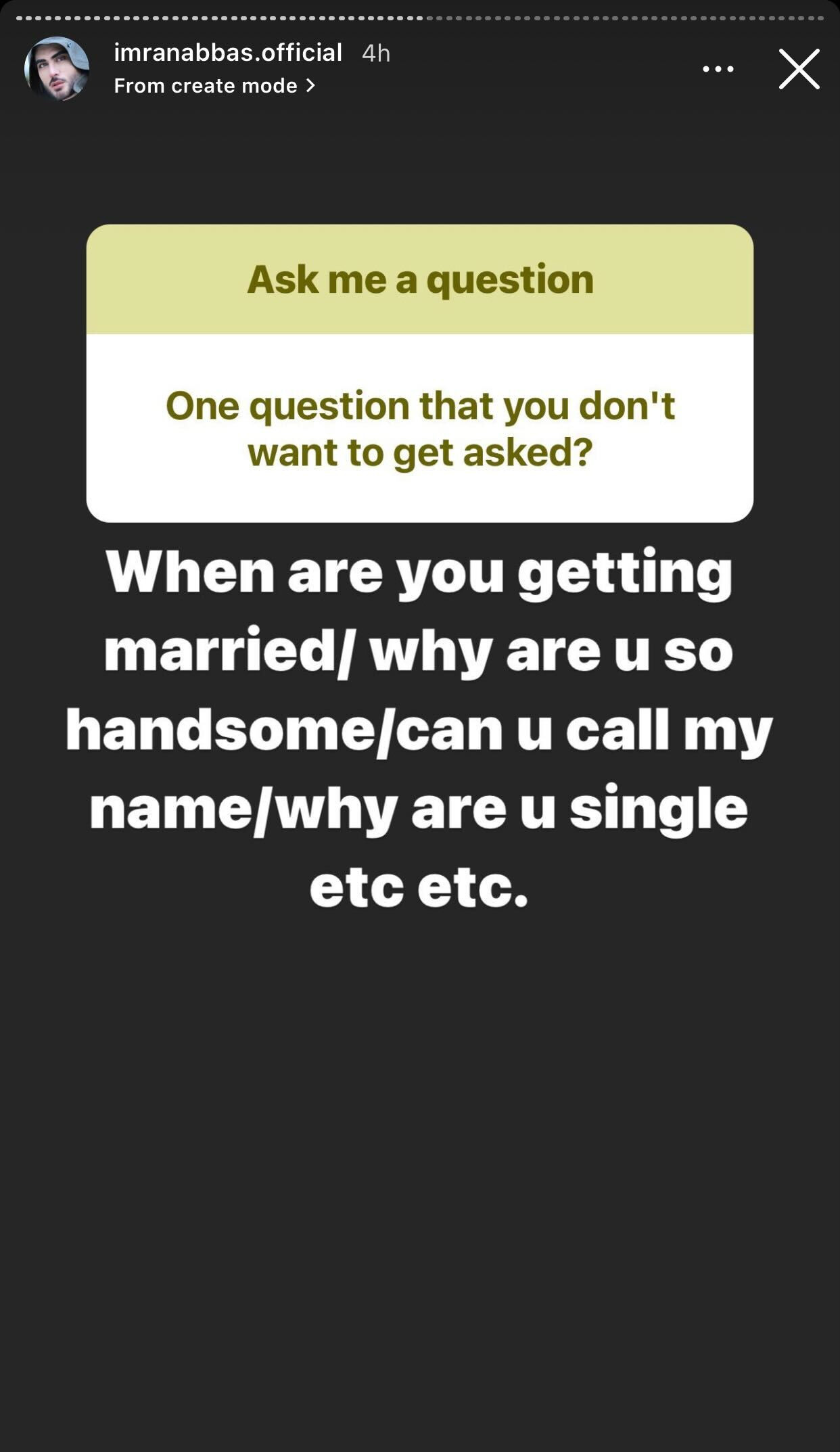 One asked him to comment about Prime Minister Imran Khan. Abbas shared, "The most honest, loyal and sincere leader who really wants to bring a positive change." The actor went on to add, "Wish him to have a good team and policymakers to overcome the current state of inflation."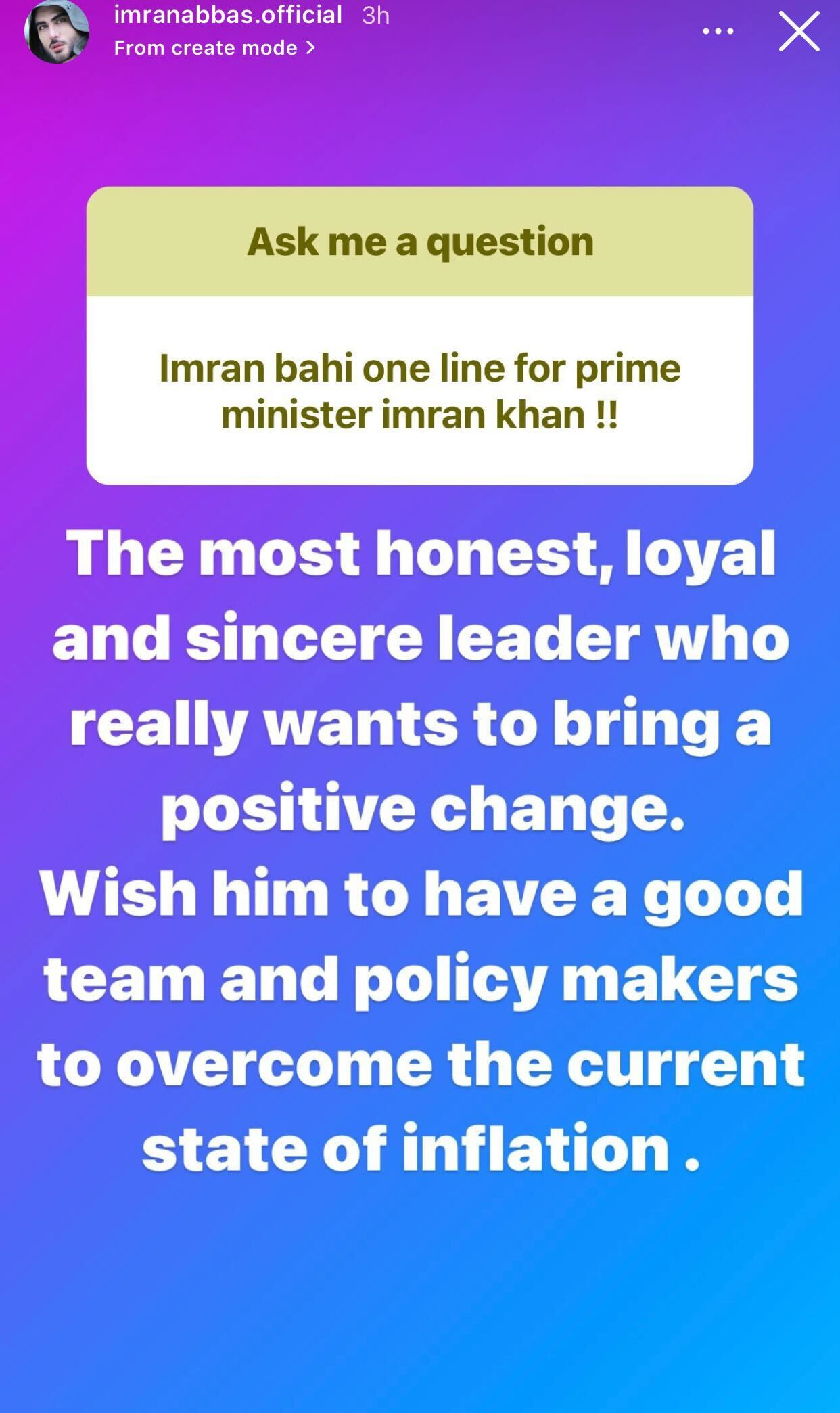 The renowned star also spoke briefly about India. Abbas, who made a cameo in Karan Johar's star-studded Ae Dil Hai Mushkil, shared it is the diversity of cultures in the neighbouring country that he is particularly fond of.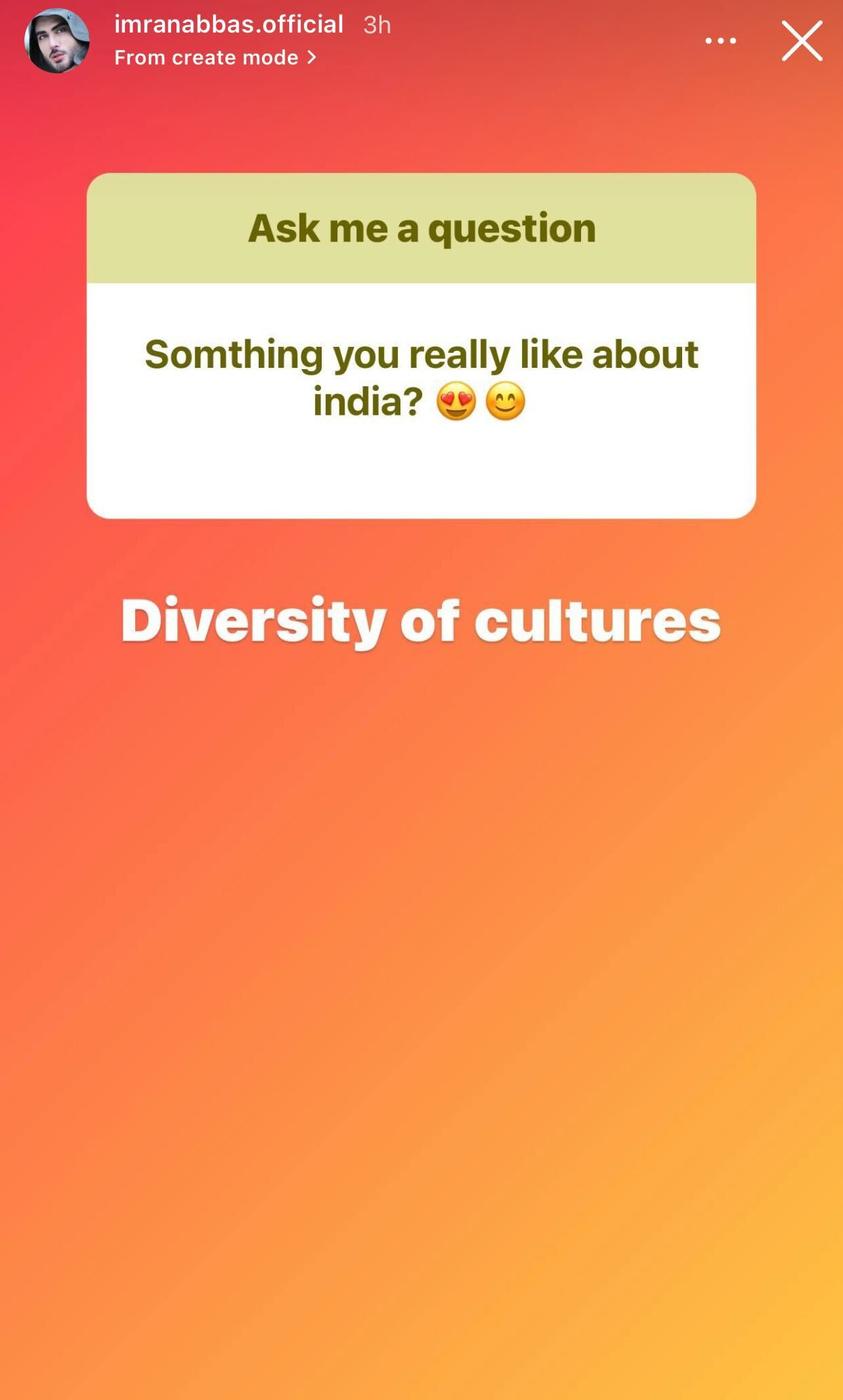 While concluding his Q&A session, the Alvidaa actor shed light on the one thing that matters to him the most. After a user asked Abbas to pick between fame, power or money, he replied, "Money gives you power and power gives you fame but nothing promises your peace of mind. I would rather prefer that over money, power and fame."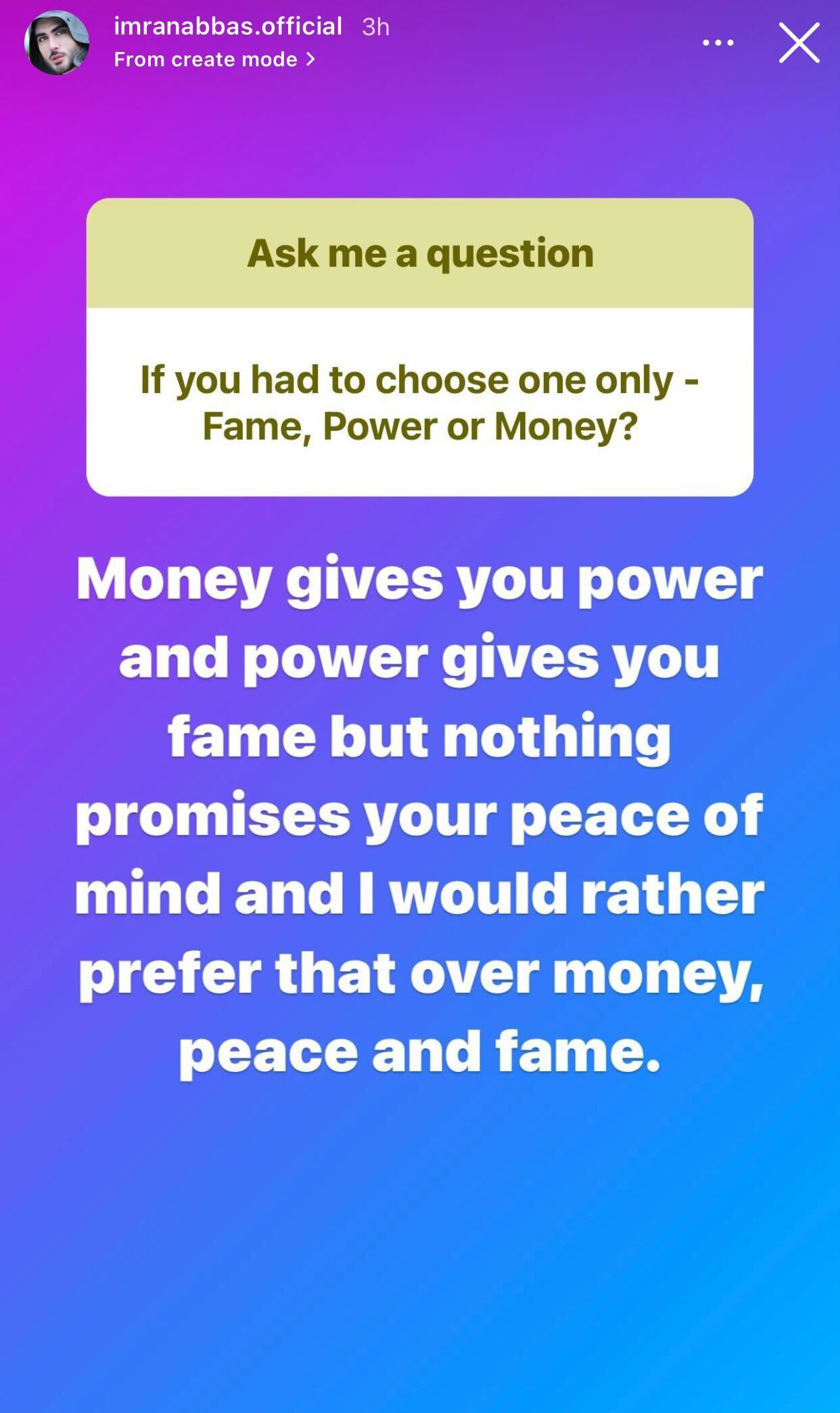 Have something to add to the story? Share it in the comments below.