From Hania, Asim to Yasir, Nausheen, the year was filled with celebrities taking jibes at one another

KARACHI:

Like every year, 2021 wasn't deprived of its fair share of celebrity squabbles. Several artists made headlines for all the wrong reasons, where they caught the attention of the audience with their savage exchanges and became the talk of the town for the same.
While many of them went on to apologise for their tasteless comments (Ali Azmat understood the assignment), others didn't bother taking back their words (cough *Nabila* cough). Some, however, were just interested in setting the record straight (sup, Hania and Asim?). Regardless of who was sorry or not, the year was filled with celebrities taking jibes at one another. Compiled below are the most famous celebrity spats of this year.
Nabila and the Ichra debacle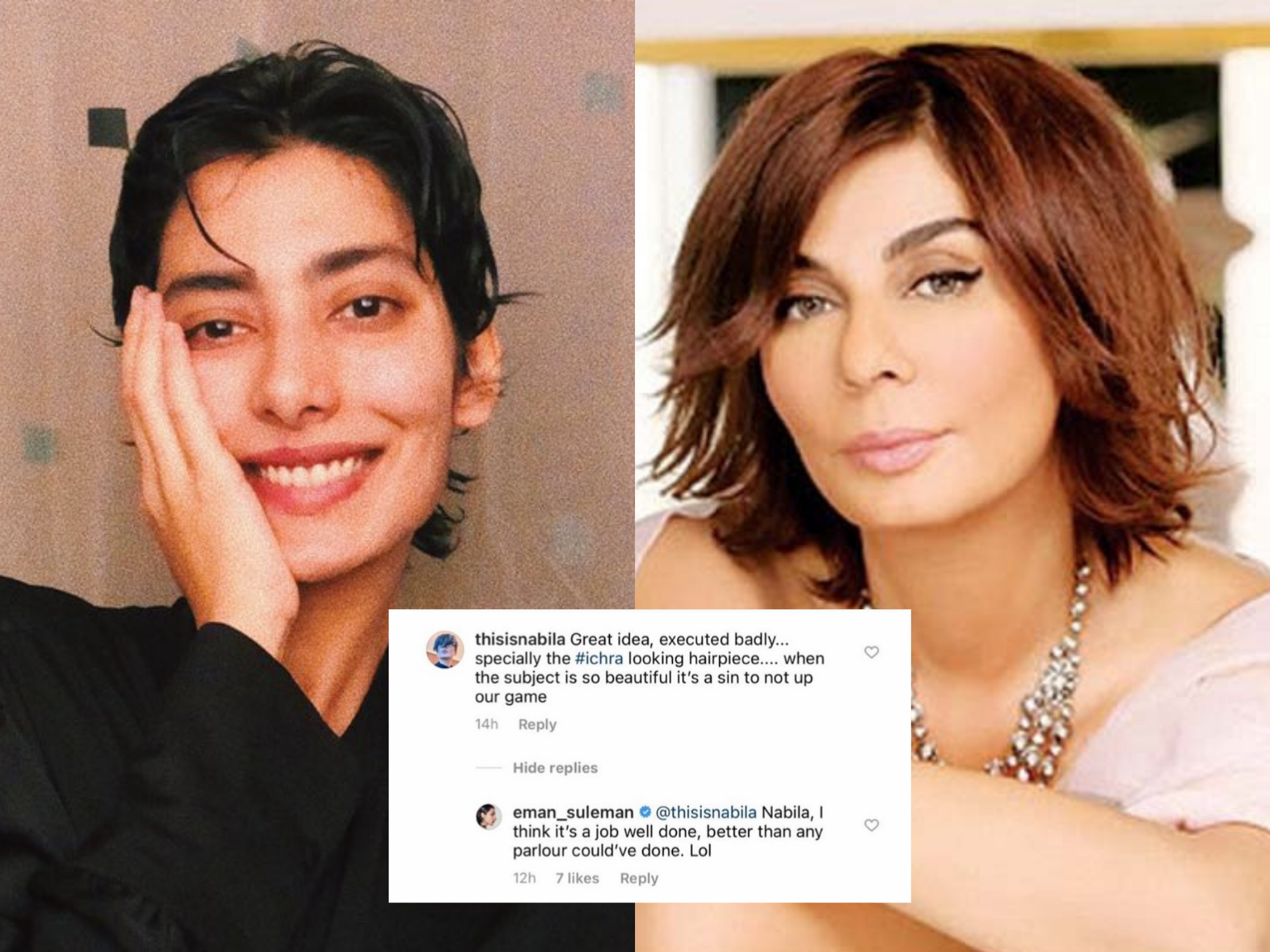 The first month of 2021 began with a controversy no one saw coming. Celebrated makeup artist Nabila, who doesn't shy away from speaking her mind, shared her two cents on a certain photo shoot with model Eman Suleman. Commenting on it, the ace stylist shared, "Great idea, executed badly." The veteran makeup artist added, "Especially the 'ichra' looking hairpiece. When the subject is so beautiful, it's a sin to not up to our game."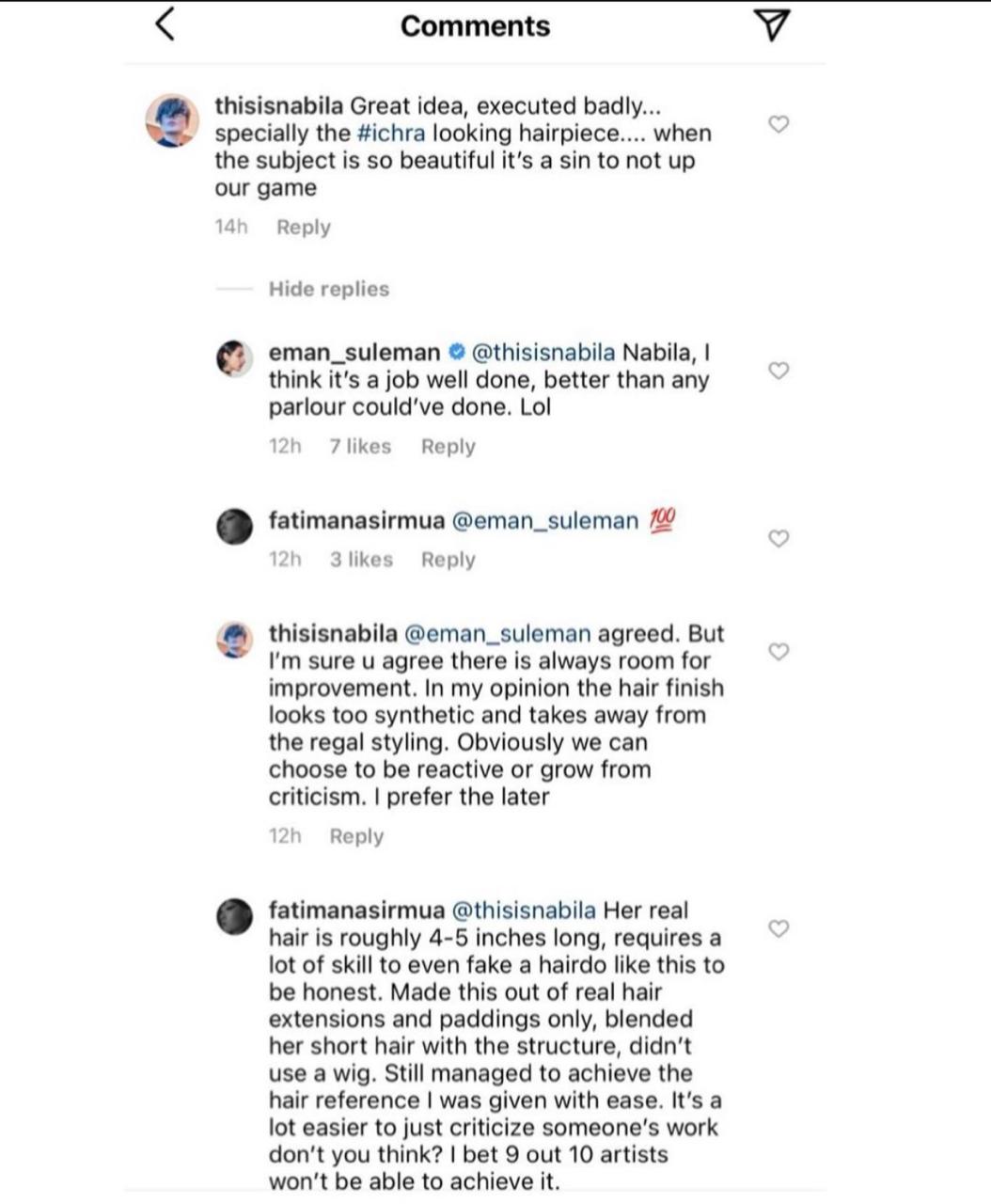 The comment certainly didn't sit well with Eman, who decided to hit back at Nabila and defend her makeup artist. "Nabila, I think it's a job well done, better than any parlour could've done," the Zindagi Tamasha star opined. "Agreed," Nabila continued, "But I'm sure you agree there is always room for improvement. In my opinion, the hair finish looks too synthetic and takes away from the regal styling. Obviously, we can choose to be reactive or grow from criticism. I prefer the latter."
When explained by makeup artist Fatima Nasir as to why she decided to go for the look, Nabila retorted saying false empathy can be interpreted as false flattery. Her take propelled Eman to reply, "Please, stop being so bitter. Please stop commenting, Nabila, your malice is showing."
The uninvited controversy
Making headlines for the wrong reasons isn't unknown territory for actor Yasir Hussain. The Jhooti star, who has been often called out for his controversial takes on serious matters, found himself in hot water back in February when he named a fellow actor for showing up uninvited to his wedding.
The Javed Iqbal actor was asked whether there were any guests who crashed his wedding festivities back in 2019. Laughing on the matter, the actor quipped, "Our wedding card was on social media, so technically, everyone had it." When host Vasay Chaudhry further pressed him for a name, the actor shared, "One of the famous personalities that attended the event 'forcefully' was Nausheen Shah."
Nausheen then responded to the Lahore Se Aagay star's statements in an interview with Galaxy Lollywood. She shared, "Would anyone go to someone's house uninvited? I wouldn't go to anyone's house if I wasn't invited, let alone someone's wedding," adding, "A fool is known by his speech and a wise man by his silence. Yasir called me himself and invited me. I feel so sorry for Yasir because certainly, he has serious memory issues. I also feel really sorry for Iqra. She is taking one for the team."
She said, she said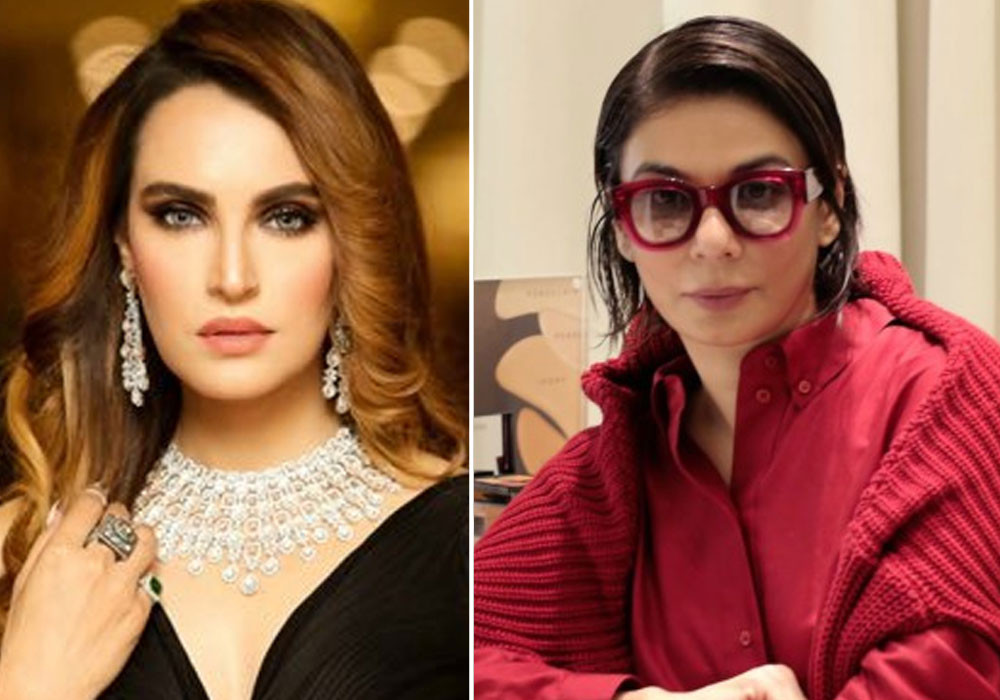 Just when one might have thought Nabila had had her fair share of gossip for 2021 in January, the makeup mogul made headlines yet again soon after. Former supermodel Nadia Hussain grabbed eyeballs when she shared a WhatsApp chat screenshot during an exchange with Nabila on social media.
The latter had launched a new product – a makeup palette – for her beauty line; an all-in-one product that can be used for a last-minute touch-up, giving seemingly flawless skin. When Nabila got to know about Nadia introducing a similar product, she went on to message the latter, saying, "Don't you have a brain of your own?" Nabila was referring to how Hussain's product is similar to what Nabila already offers.
The model then replied, "This is truly what being insecure means!" adding, "I am just shocked, speechless, appalled, confused, and yet feel victorious at the same time! For someone of Nabila's repute, to stoop to so low and send me such an underhanded message on the launch of my product is just beyond me! I cannot tag her because she has blocked me."
Airing dirty laundry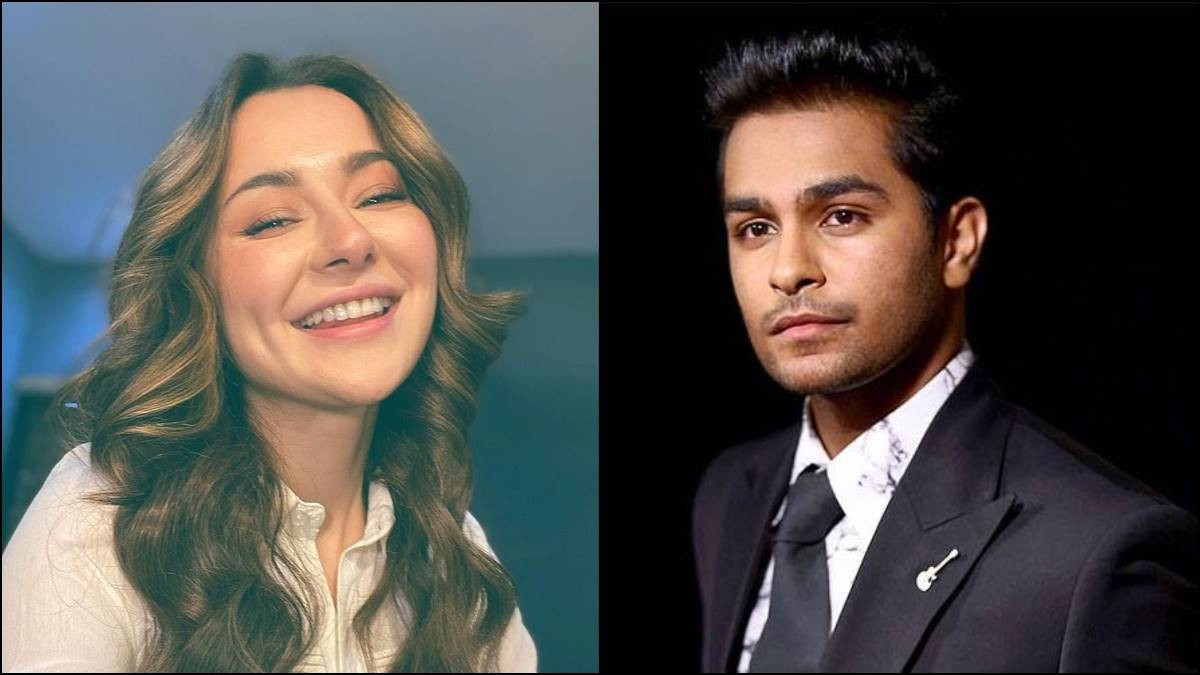 In June, another vulgar and off-putting video was "made viral" on social media, which according to Hania Aamir, showed a man "ejaculating" to her picture "on video on the internet." The celebrity was in tears as she shared her response to this trolling-turned-virtual harassment on Instagram. Following this, several actors and social media personalities lent their support to Aamir. But the actor's ex and singer Asim Azhar shared a meme on his Twitter, quipping, "Baal Baal Bach Gaye (Saved by a whisker)," without providing any context.
Since the trolling against Aamir had transcended to cyber-bullying and harassment, Azhar's tweet came off as condescending and distasteful, irrespective of the fact that he did not attribute it to anyone. And so the Ishqiya actor tweeted, "You can either be a celebrity or a bitter ex with no dignity."
You can either be a celebrity or a bitter ex with no dignity.

— Hania Aamir (@realhaniahehe) June 6, 2021
This prompted Asim, who usually keeps mum on the couple's alleged split, to respond. "I remember nobody came to defend me when the whole world was making fun of me, making memes and commenting beneath my posts. Some people were pinning comments against me beneath their own posts, sharing captions indirectly taking a jibe at me, friend-zoning me and now, after all that, they are playing the victims?" he continued, laughing incessantly.
But Aamir had a lot to say about the matter herself, and so she responded with no holds barred. "This is not about what he said or what she said… it is not an 'ex vs ex' debate. My complaint is against a public figure (irrespective of any history) knowingly inciting hate by bullying a woman when she's trying to pick herself up after the disgust on the internet against her," said the Anaa actor.
Ali Azmat v Ahmed Ali Butt
In October this year, popular singer Ali Azmat irked many after his views regarding Malika-e-Tarannum Noor Jehan in an interview. "Our own society and culture weren't really offering anything similar. You put on a show, you would see Noor Jehan draped in a sari, with heavy jewellery and over-the-top makeup. We would get irritated by mai (elderly woman). We would think why would they make us watch this kofta (meatball)," he said. His degrading comments about a national icon left many livid, including the late star's family.
Noor Jehan's grandson, actor Ahmed Ali Butt, too shared his two cents on the matter. "I'm sure he also knows how big of a legacy Noor Jehan has and 1000 rock bands can't measure up to her 1 song," he wrote on Instagram. However, in November, the two buried the hatched at PISA 2021 in Dubai.
Have something to add to the story? Share it in the comments below.