A decade ago, Indian cinema was introduced to a slew of unexpected offerings like Singham, Delhi Belly, Dhobi Ghat, Tanu Weds Manu and No One Killed Jessica. There was Luv Ranjan's Pyaar ka Punchnama, too, but despite being popular for belting out more of the same misogynist 'jokes' at the brim of Kartik Aaryan's comic timing, none of these could match up to Zoya Akhtar and Imtiaz Ali's cult classics Zindagi Na Milegi Dobara and Rockstar.
While the prior was Zoya's reintroduction to road films, the latter, as per The Quint, was a reintroduction to Imtiaz as a filmmaker and Ranbir Kapoor as a performer. India TV also notes how Ranbir was a revelation in the film, along with Mohit Chauhan's husky voice. Provided Rockstar had to be adept in the music department, it shone through its peers by the virtue of its songs and Ranbir's breakthrough performance.
Up until 2010, the now renowned actor's filmography was marred with flops, keeping aside Ajab Prem Ki Ghazab Kahani (2009) and Rajneeti (2010). Rockstar provided Ranbir a career-defining role that allowed him to prove his mettle as an actor. According to film critic Aishwarya Bodke, it also gave rise to more 'man-child' roles for Ranbir, who seems to excel at them.
Indian Express's Sampada Sharma, too, was enchanted by his empty eyes. A decade later, we also feel they have the same effect, specifically the gut-wrenching expressions he gives in Nadaan Parindey. It is difficult to escape the spell spun by A R Rehman and Irshad Kamil in Rockstar's music as well. However, that's where the magic ends.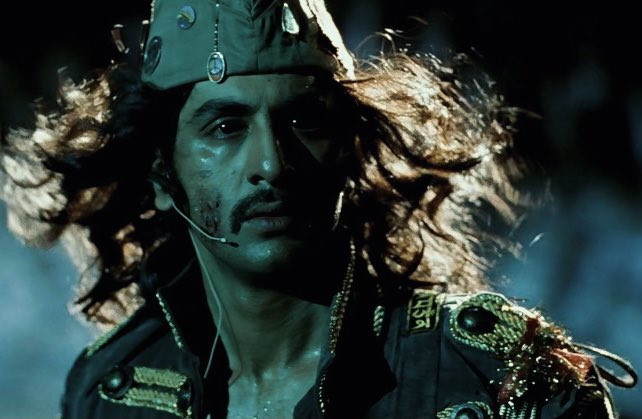 According to Sampada, who feels a decade later, the film feels stuck in a rebellious phase, claims that the cons of Rockstar outweigh its pros. "When the film released, I was still in the hangover of my teens and much like the film, romanticised tragedies and self-destruction," she writes.
But provided films are not meant to grow with the years that follow and only serve as a documentation of the time they were created in, we wouldn't criticise Rockstar's obsession with propagating the idea of young, spirited, often self-destructive love. Especially since its female lead – ironically named Heer – presents unintentionally, Imtiaz's depiction of young boys' obsession with innocent, fragile, females who have great skin, body and hair and need saving.
The filmmaker's lack of interest in fleshing out Nargis Fakhri's character beyond her looks and fickle nature was the biggest criticism Rockstar received back in the day and perhaps, would be the biggest reason the film does not – if it doesn't – strike a chord with viewers today.
Nargis's execution of Heer leaves one wondering whether Imtiaz was only interested in casting her because she could add aesthetic to his frames. In hindsight, Sampada also feels the makers were so "awestruck by Nargis' stunning looks that they were simply ready to forego the fact that she couldn't act." But perhaps the decision was because – as Aishwarya points out – "Heer represented an idea of love and not the person the protagonist was in love with. She was just a concept that Jordon was obsessed with."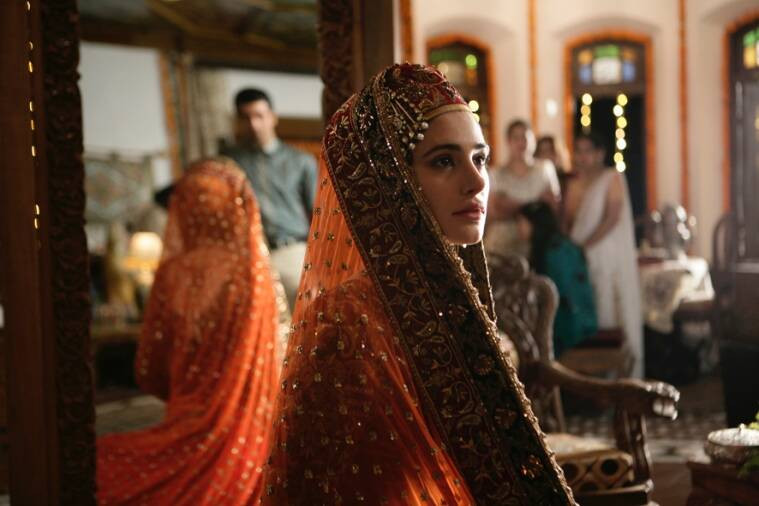 As the film progresses, Heer is shown to have a terminal disease which leaves her frail but when in Jordan's company, she comes to life. That alone tells viewers how incomplete her character was without Jordan in sight. She had no life outside of his and frankly, nothing that connected her to the viewers. Reason why it didn't even hurt when she died, what actually hurt, was how Jordan never ended up with her. She was only used as a catalyst that propelled him to stardom, and as soon as her purpose was met, she burnt out. Throughout the film, Heer was only present through Jordan's eyes and glorified by them.
Nevertheless, Imtiaz, Ranbir, Rahman and Sanjana Sanghi, who played Jordan's younger sister in the critically acclaimed film, interacted with each other via a video conference to mark 10 years of Rockstar according to ABP Live. Sanghi had penned a post on social media to inform that A R Rahman took the initiative to bring everyone for the virtual session.
Rahman shared a special creative poster featuring Jordan with his guitar. Imtiaz, too, shared an illustration of Jordan on his Instagram story. He even re-shared fan posts about Rockstar on his story as he joined them in celebrating 10 years of the film. Netizens began to trend '10 years of Rockstar' on Twitter as they celebrated Ranbir's rise and the film's music.
For his performance in the film, Ranbir had won the Best Actor Filmfare Award. The film went on to receive many other accolades. Rahman and Imtiaz also won Best Music Director and Best Director Awards for the film.
Have something to add to the story? Share it in the comments below.