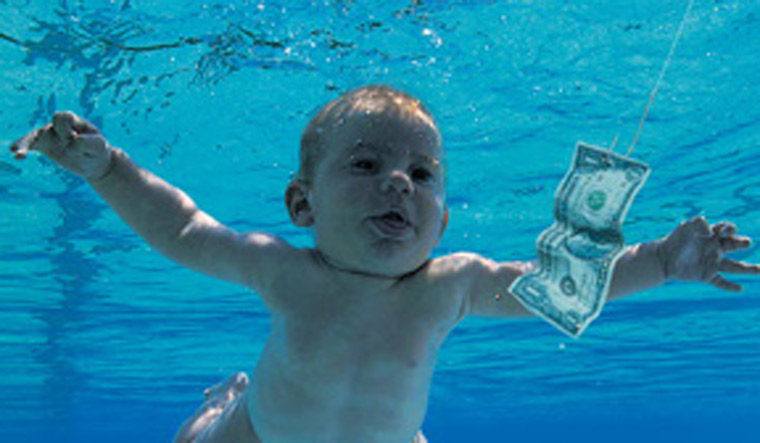 Popular rock band Nirvana is being accused of sexual exploitation over an album cover featuring an infant that was released 30 years ago.
Thirty-year-old Spencer Elden, whose photograph as a baby was used in the cover of Nirvana's 'Nevermind', is suing the band for "lifelong damages" that he has been suffering due to the artwork.
The four-month-old Elden was shown swimming in a pool with a dollar bill in front of him, in the album cover of Nevermind.
According to BBC, the legal papers claim that "The images exposed Spencer's intimate body part and lasciviously displayed Spencer's genitals from the time he was an infant to the present day."
Elden claimed that the image constitutes to child pornography. His lawyer said that the image makes his client looks "like a sex worker".
Elden alleged that his identity and name are "forever tied to the commercial sexual exploitation he experienced as a minor which has been distributed and sold worldwide from the time he was a baby to the present day."
He reportedly said he continues to suffer lifelong damages, including "extreme and permanent emotional distress," due to the artwork.
Elden is seeking damages for $150,000 from each of the 15 defendants, including surviving band members and managers of Kurt Cobain's estate.
Representatives for Nirvana are yet to respond, reports BBC.